MTV
MTV Xmas Party
Back to the roots! After several years, we had, once again the chance to work with our MTV family. This time we baked a super-yummy ident celebrating Christmas 2021 throughout the world.
The recipe was the result of a fruitful partnership between Ditroit and Nerdo. Both teams worked hand in hand to come up with a solution to better unlock MTV's brief. The result is this catchy ident starring a few funny characters that represent Christmas on different continents.
Here's the steaming hot outcome, directly out of the oven. Goofy, dorky, wild: these 5 extroverted buddies are always messing around, picking on one another, taking selfies as they turn up, embodying the MTV Christmas spirit.
Styleframes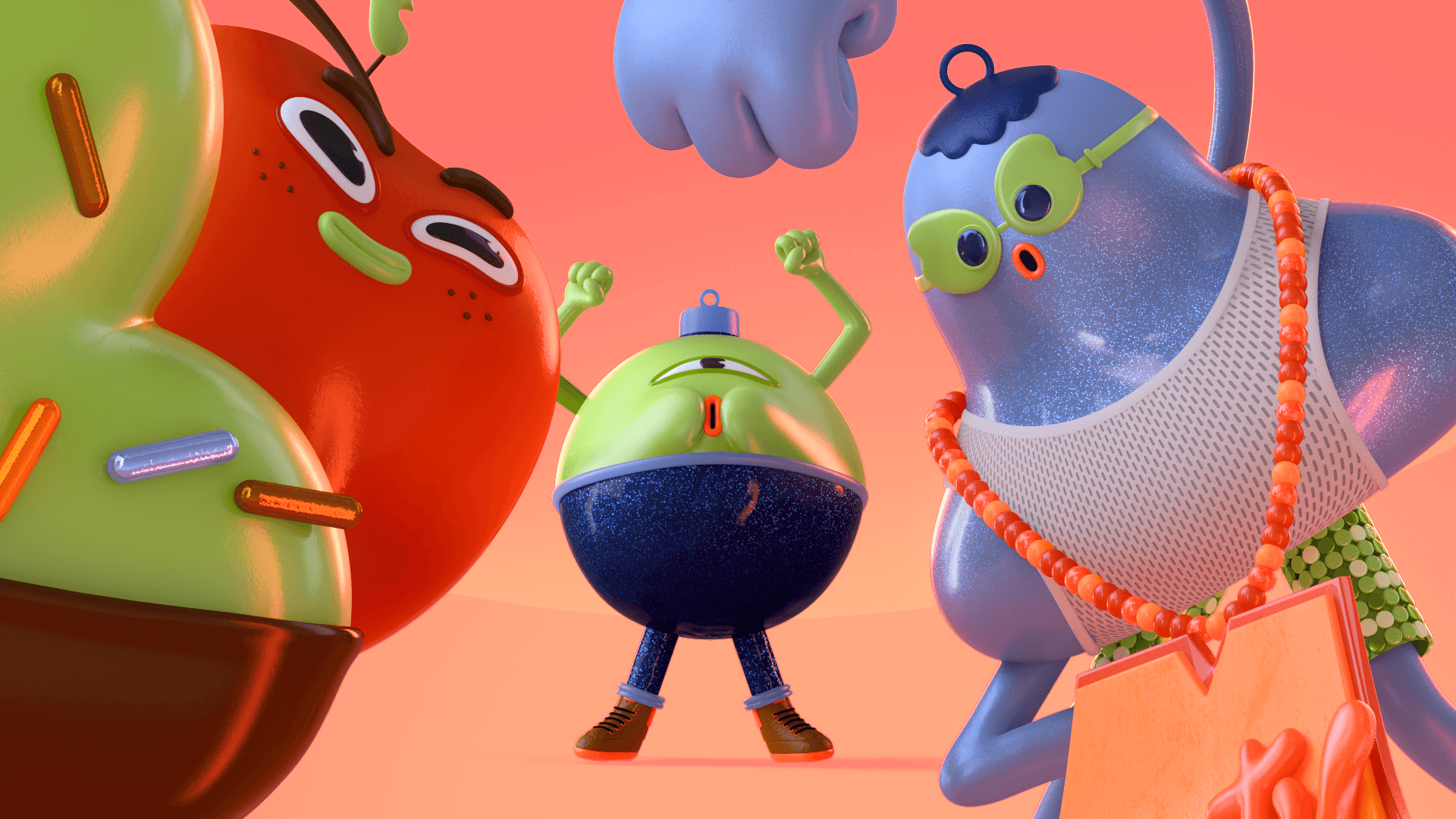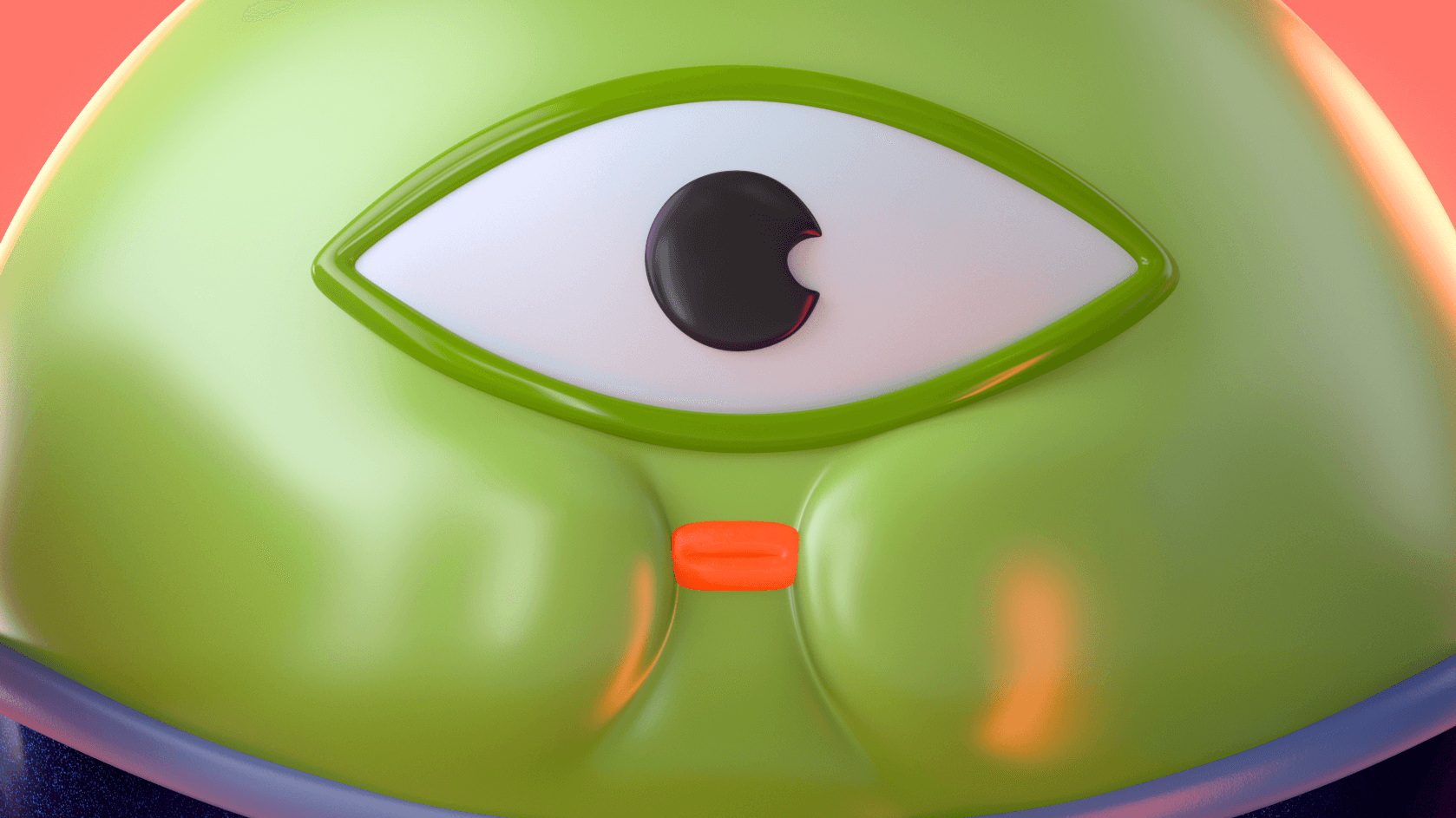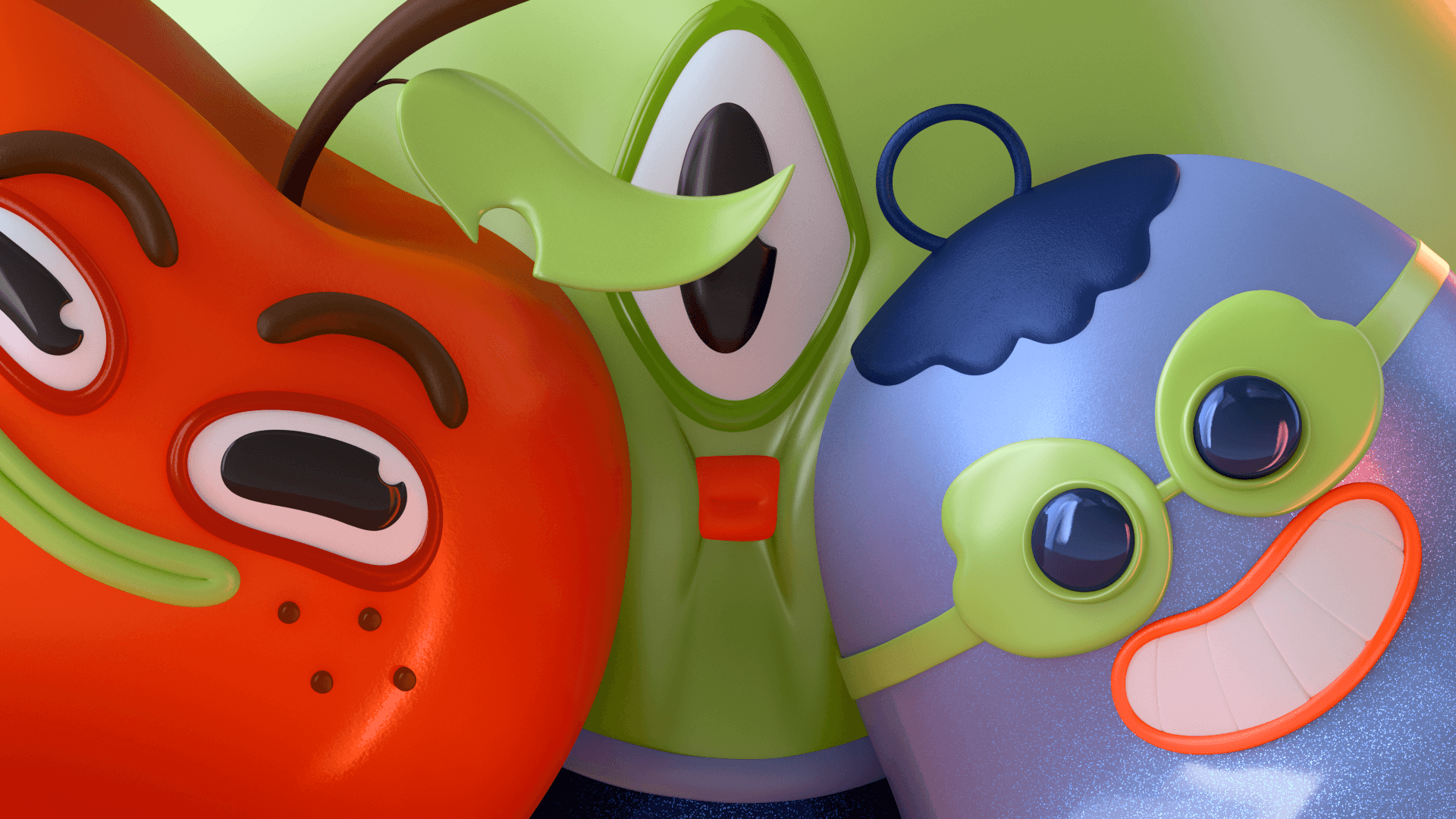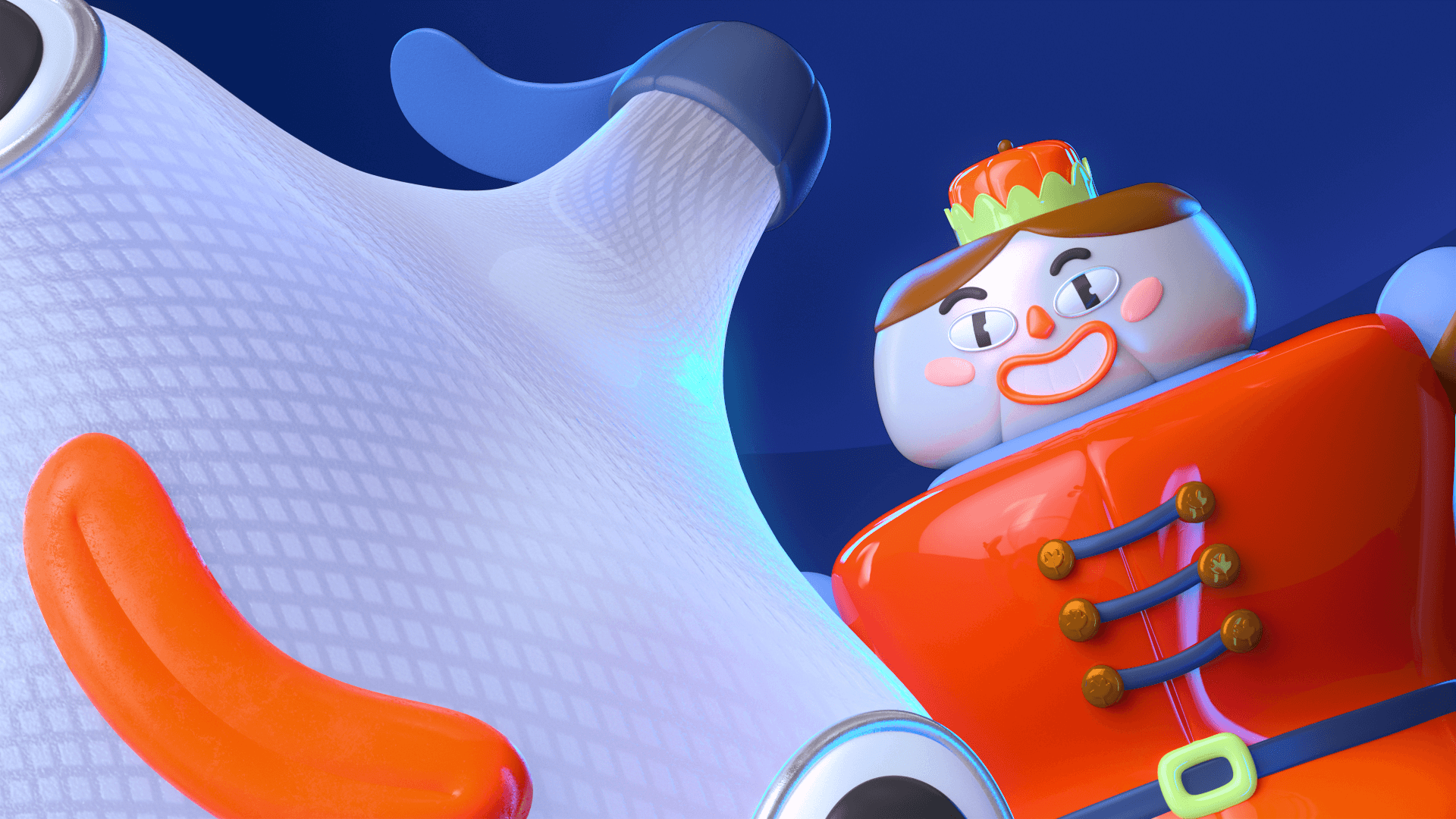 Bouncing animations, plump shapes, and candy-like materials vividly define the aesthetics of this ident.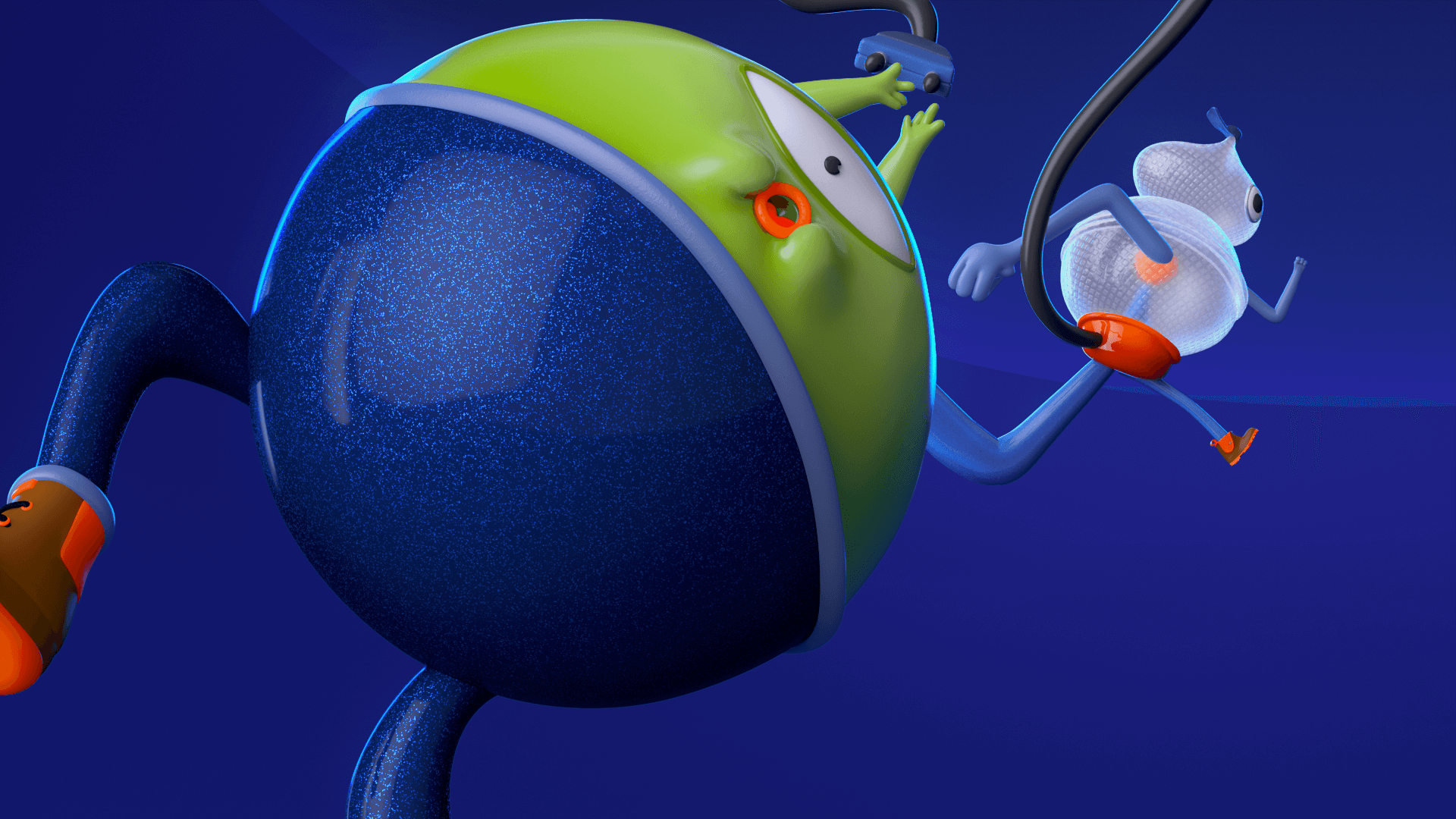 Each character concept was inspired by tree decorations and Christmas traditions from different cultures across the globe: the Nutcracker embodies the Russian Christmas and New Year; the macha-flavored biscuits and lightbulbs are a tribute to Japan;
the bell is wearing African wax shorts, embellished with beads; in China, apples are gifted to the loved ones to wish safety and peace; finally, the shiny ball is a popular fil rouge for Christmas all over the world.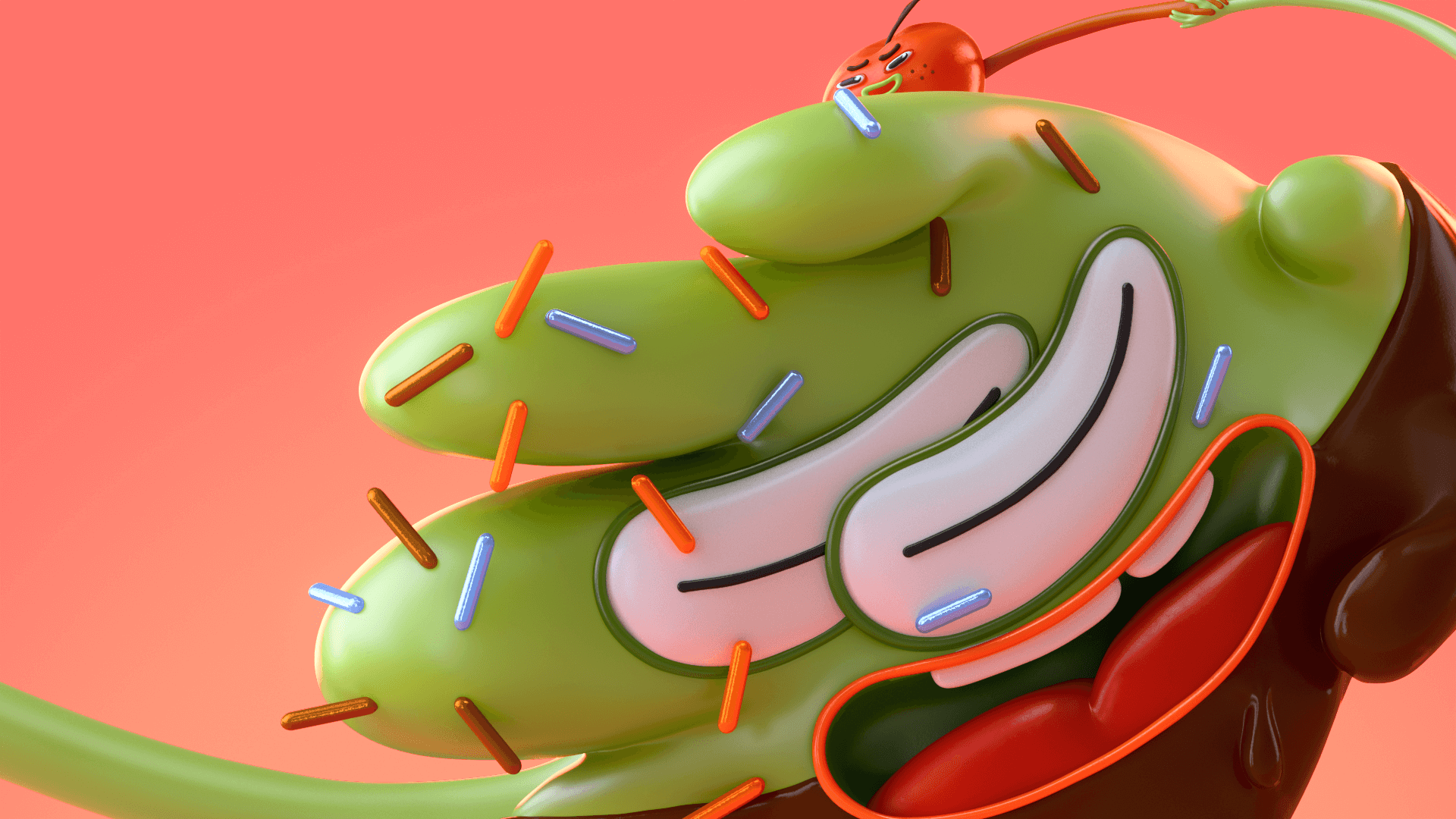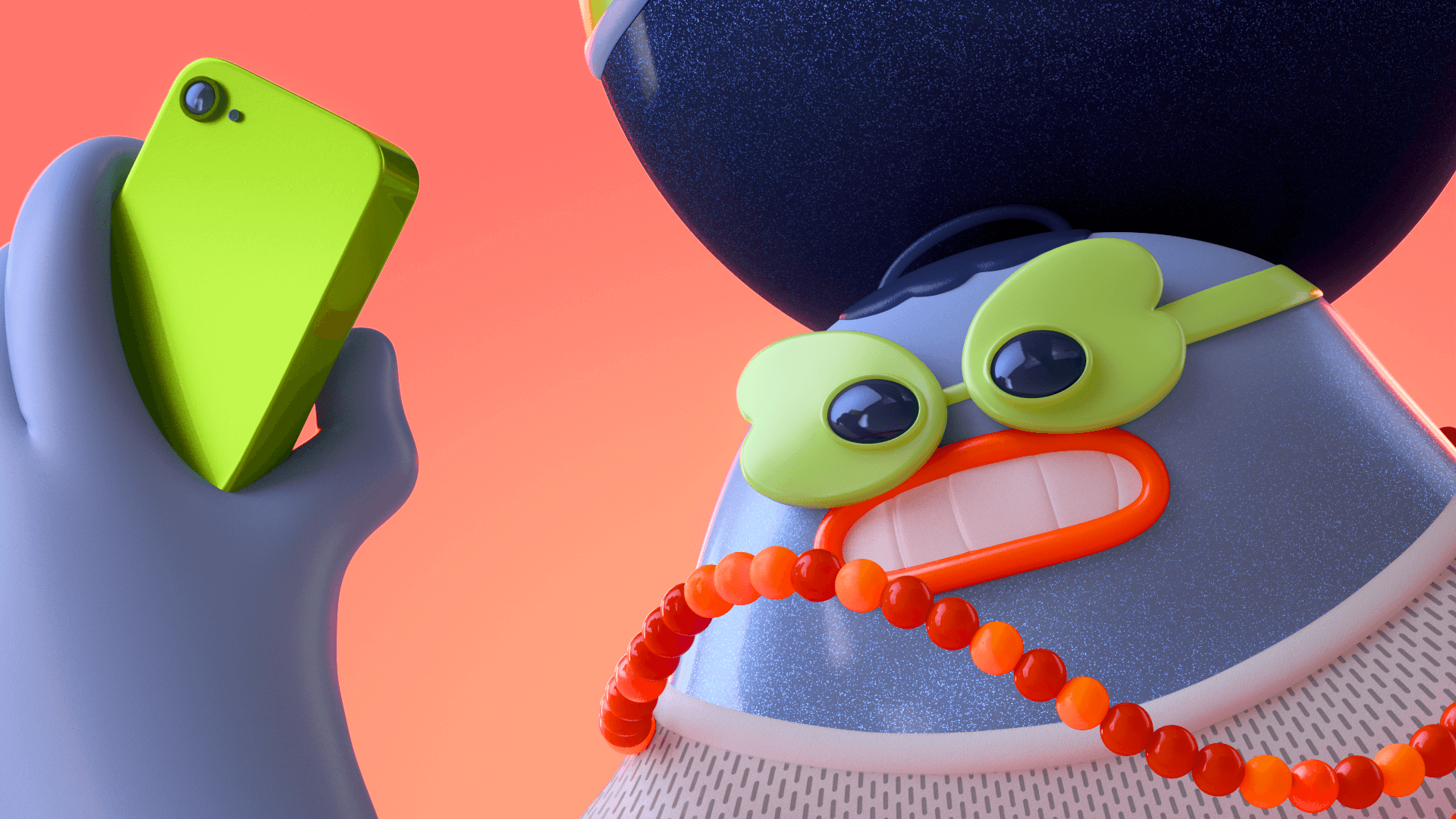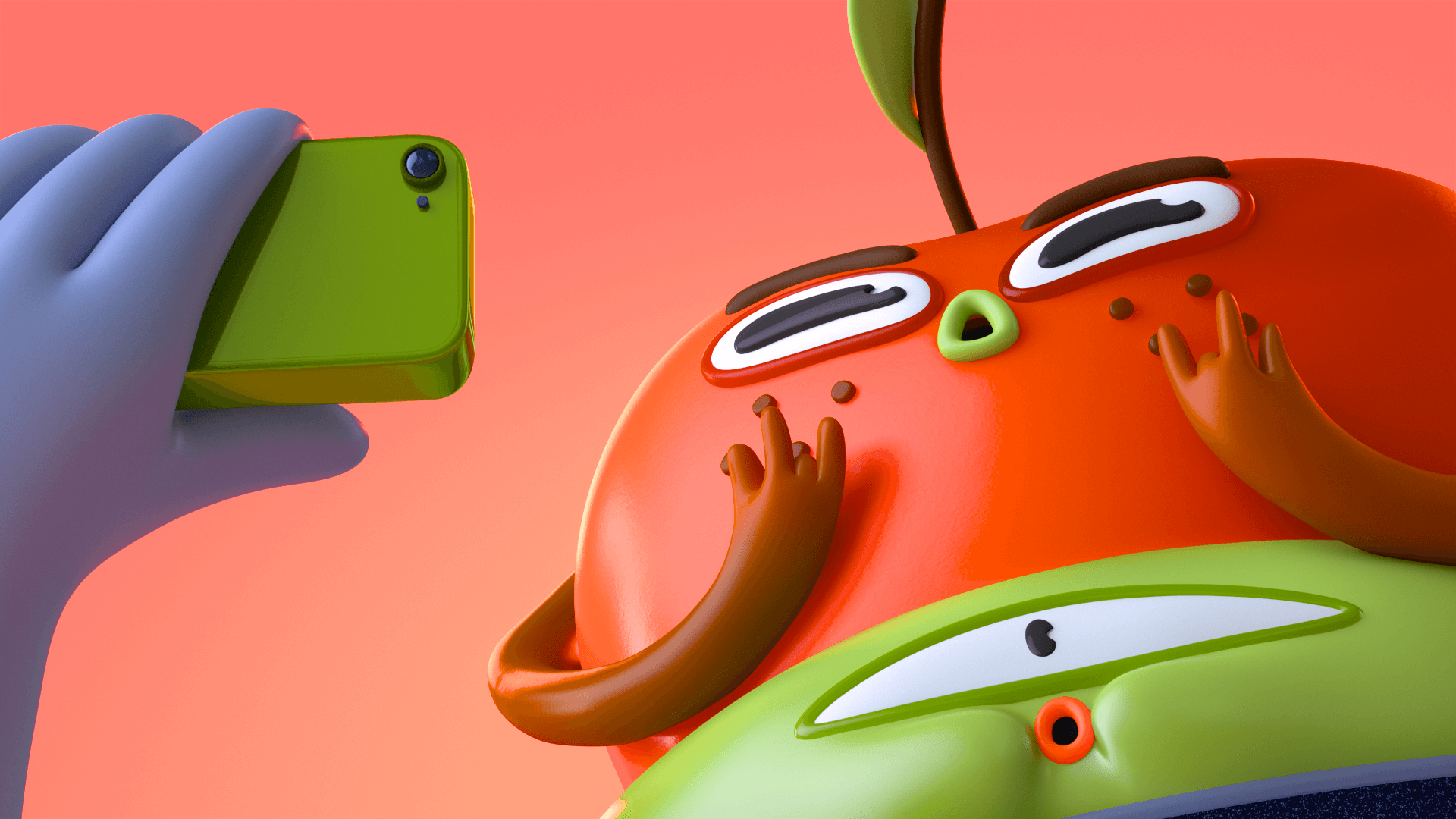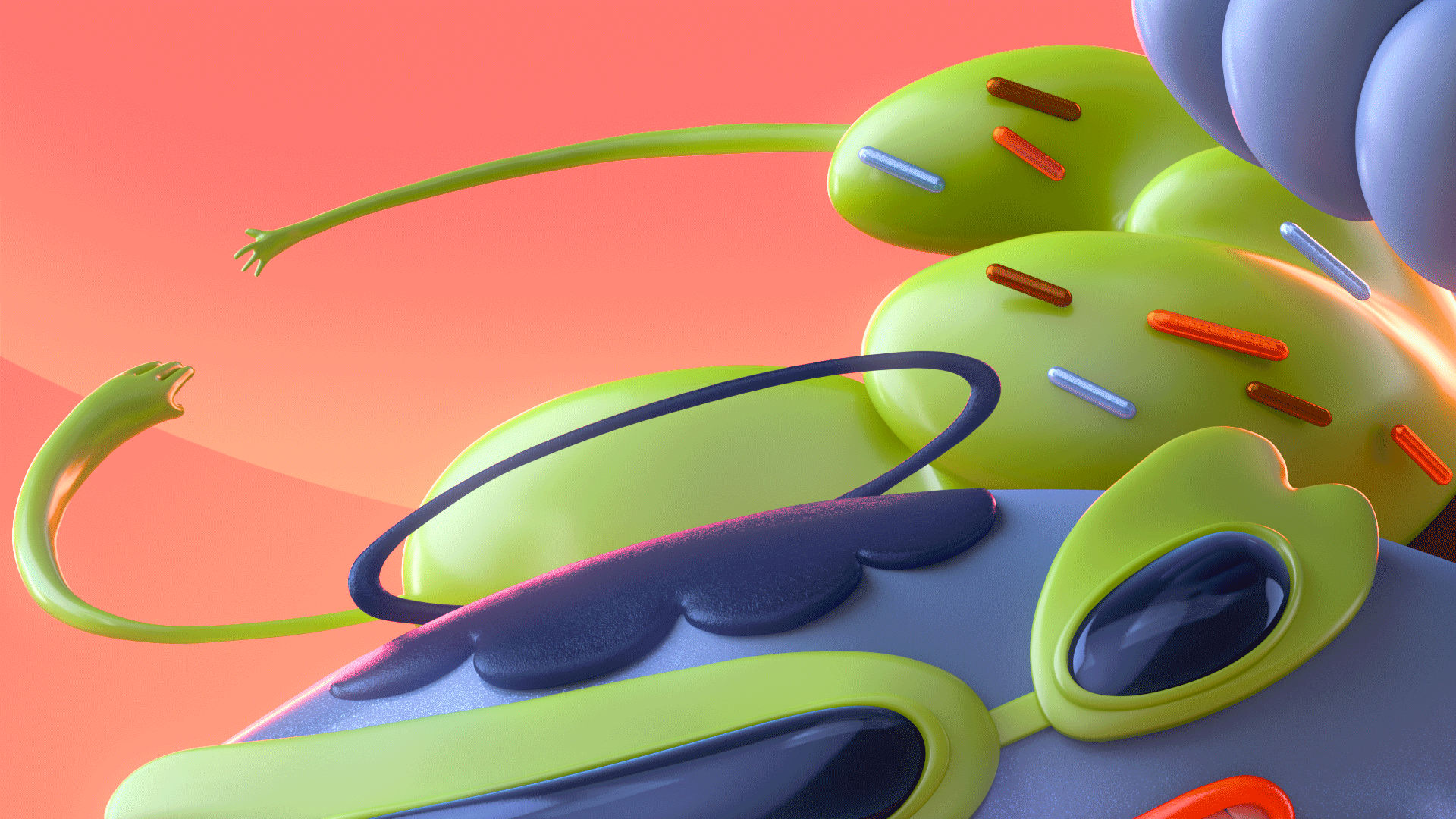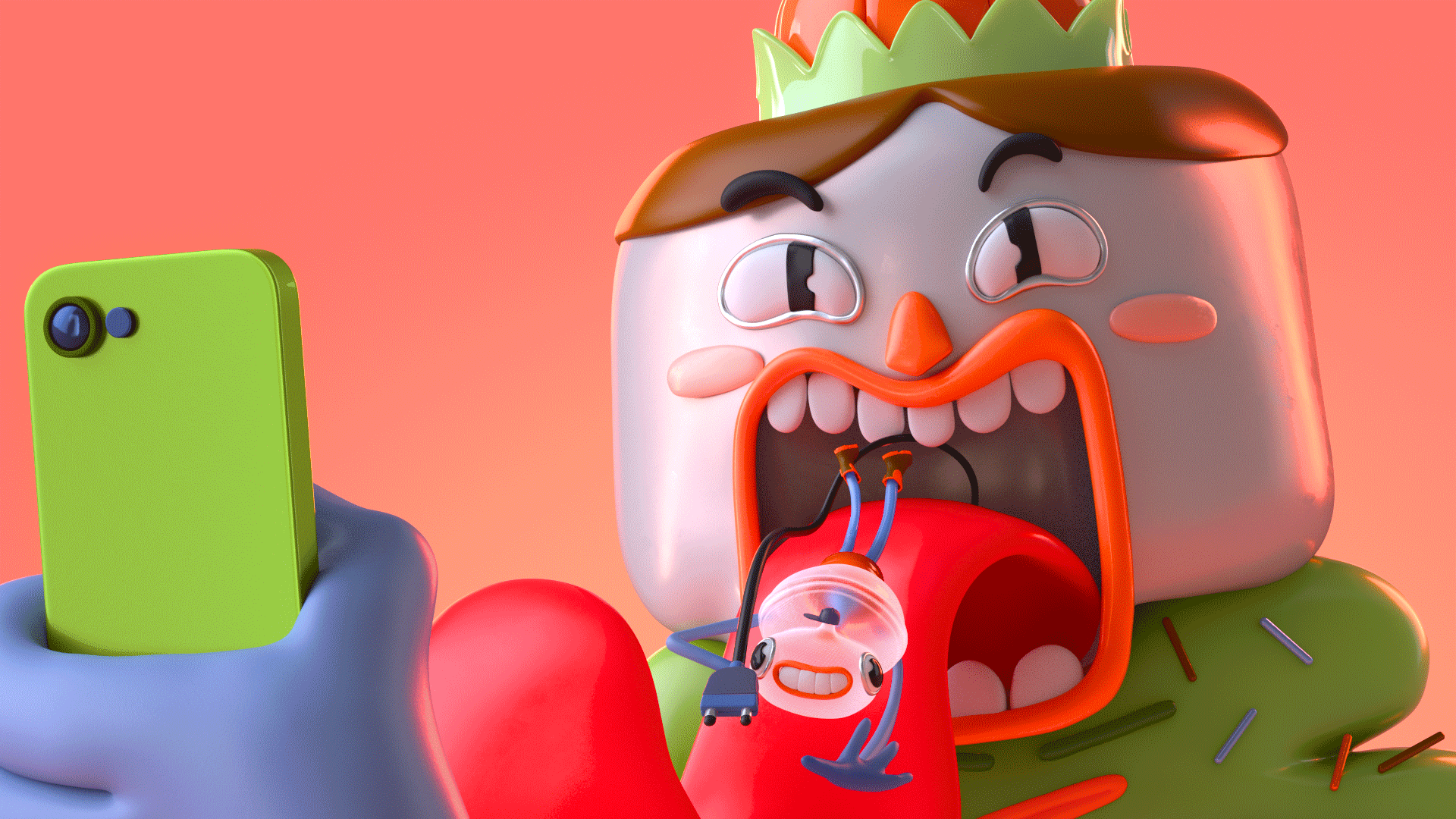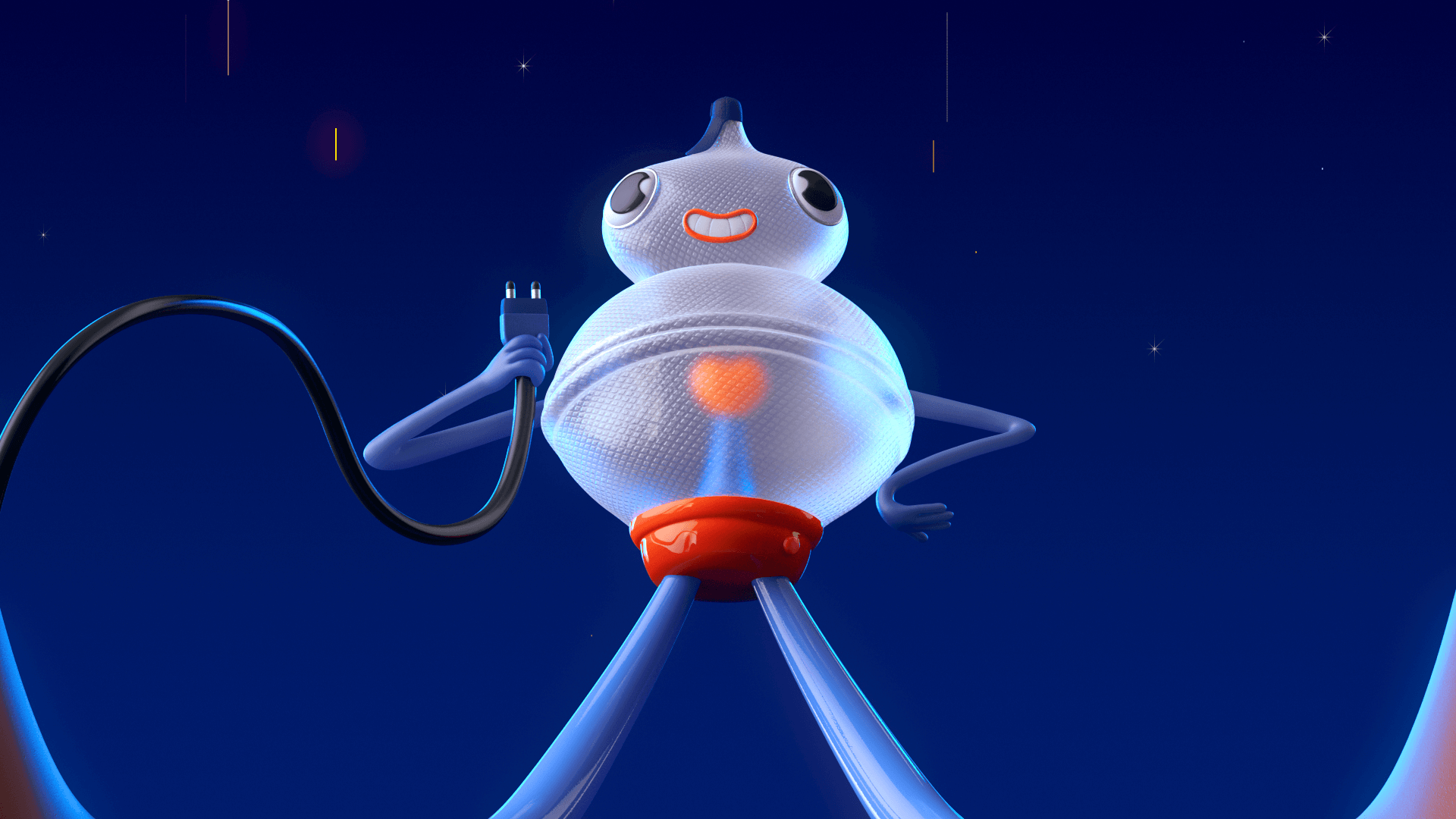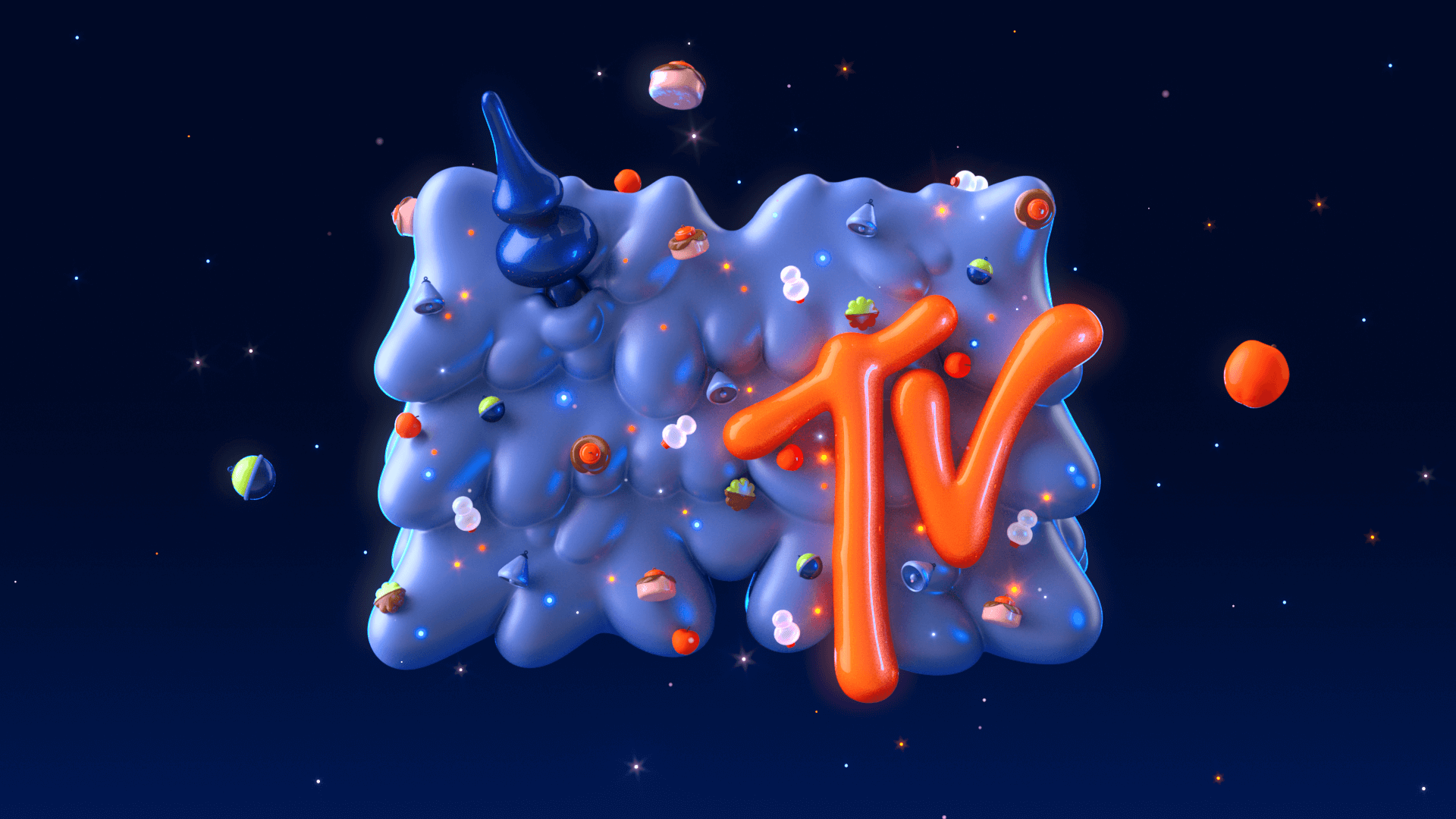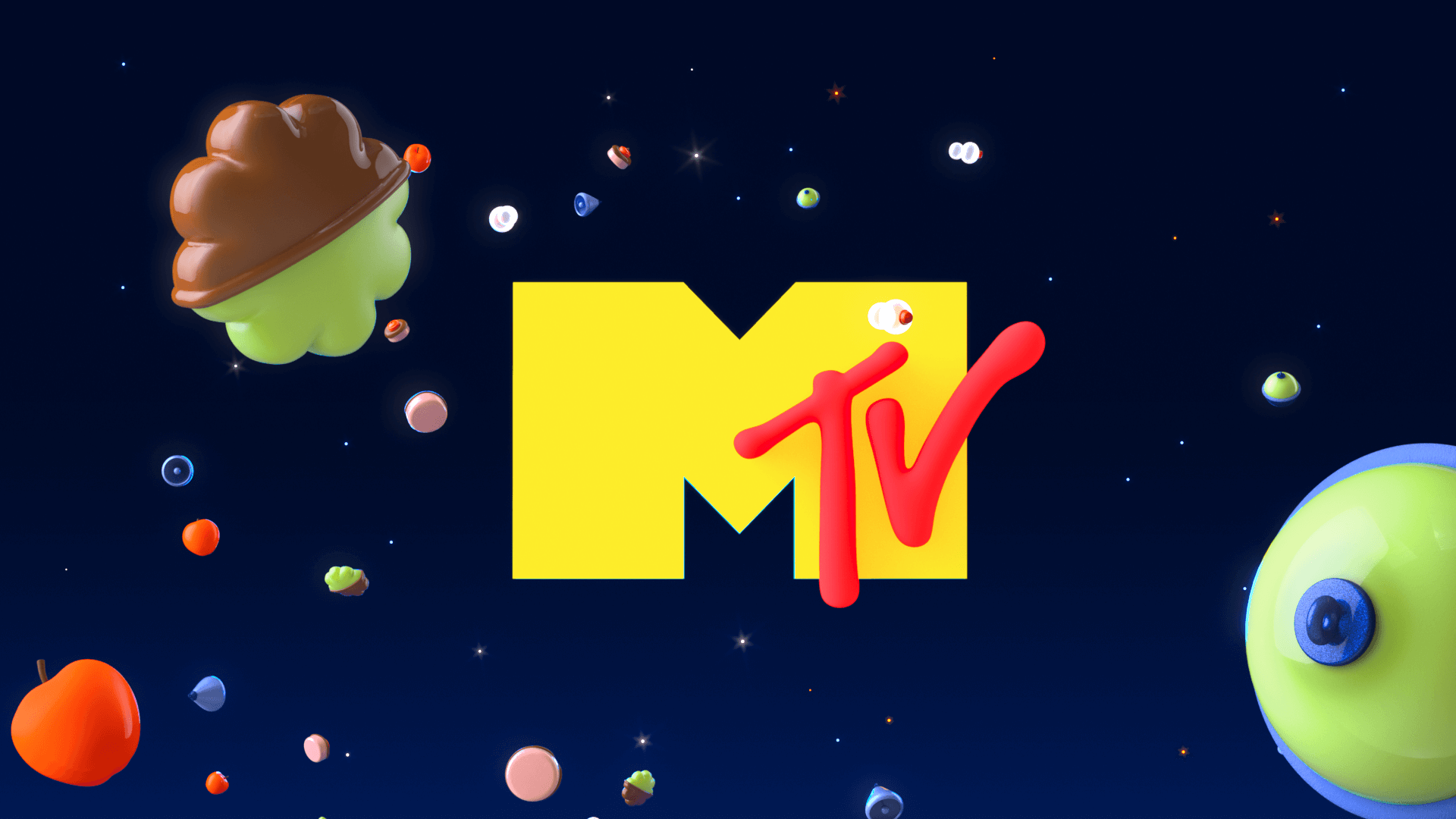 Process
The creative concept relied on a mix between traditional animation and 3D. We then added some swearing, a few remote calls, and loads of love to the pot. Voilà, lunch is served!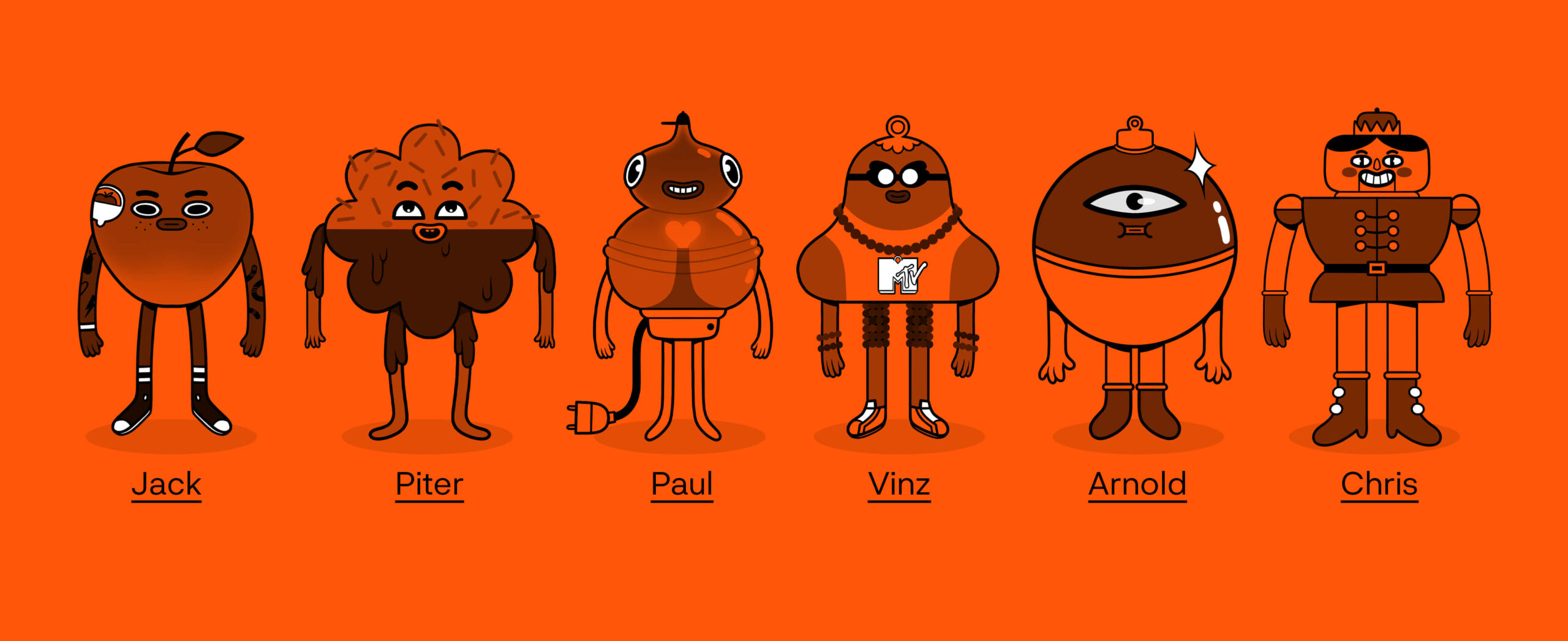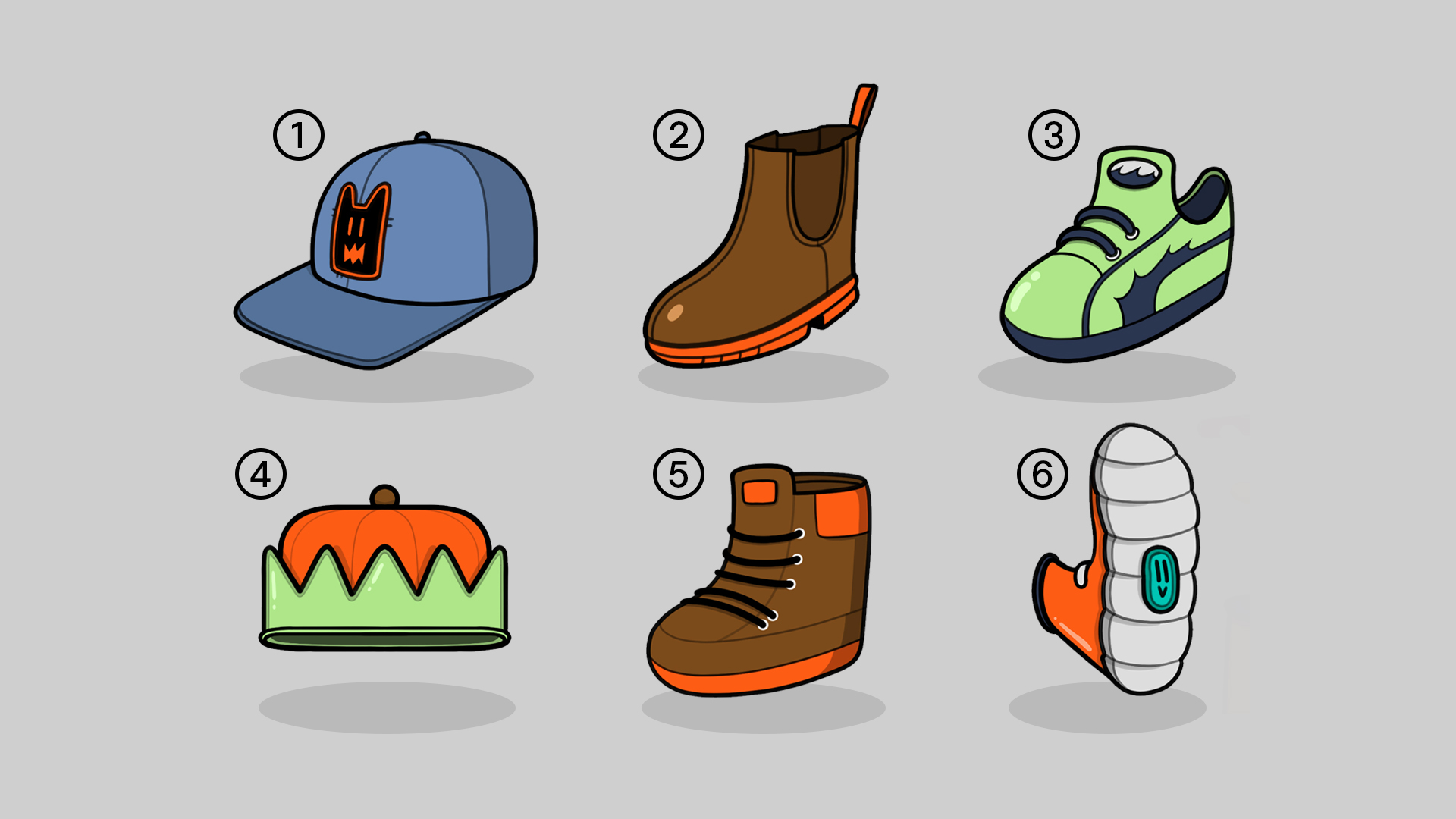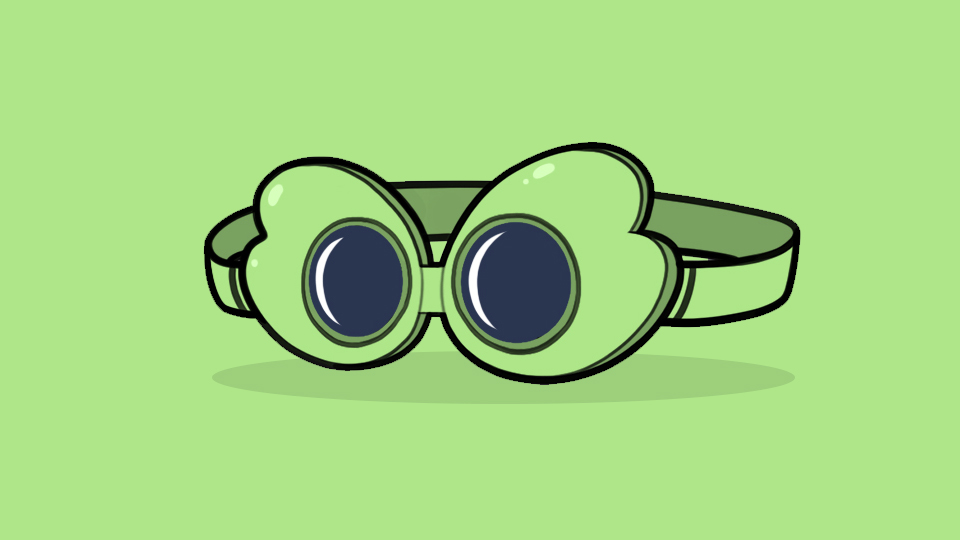 What makes this project stand out is its production process. It was also what triggered the collaboration between Ditroit & Nerdo. Once we defined the main characters with all their features, the team was able to animate them frame by frame.
This outcome in 2D was the basis for the work carried out later, where each frame was maniacally modeled in 3D. The 250-frame sequence came together brick after brick. Finally, both the textures and the lighting were added.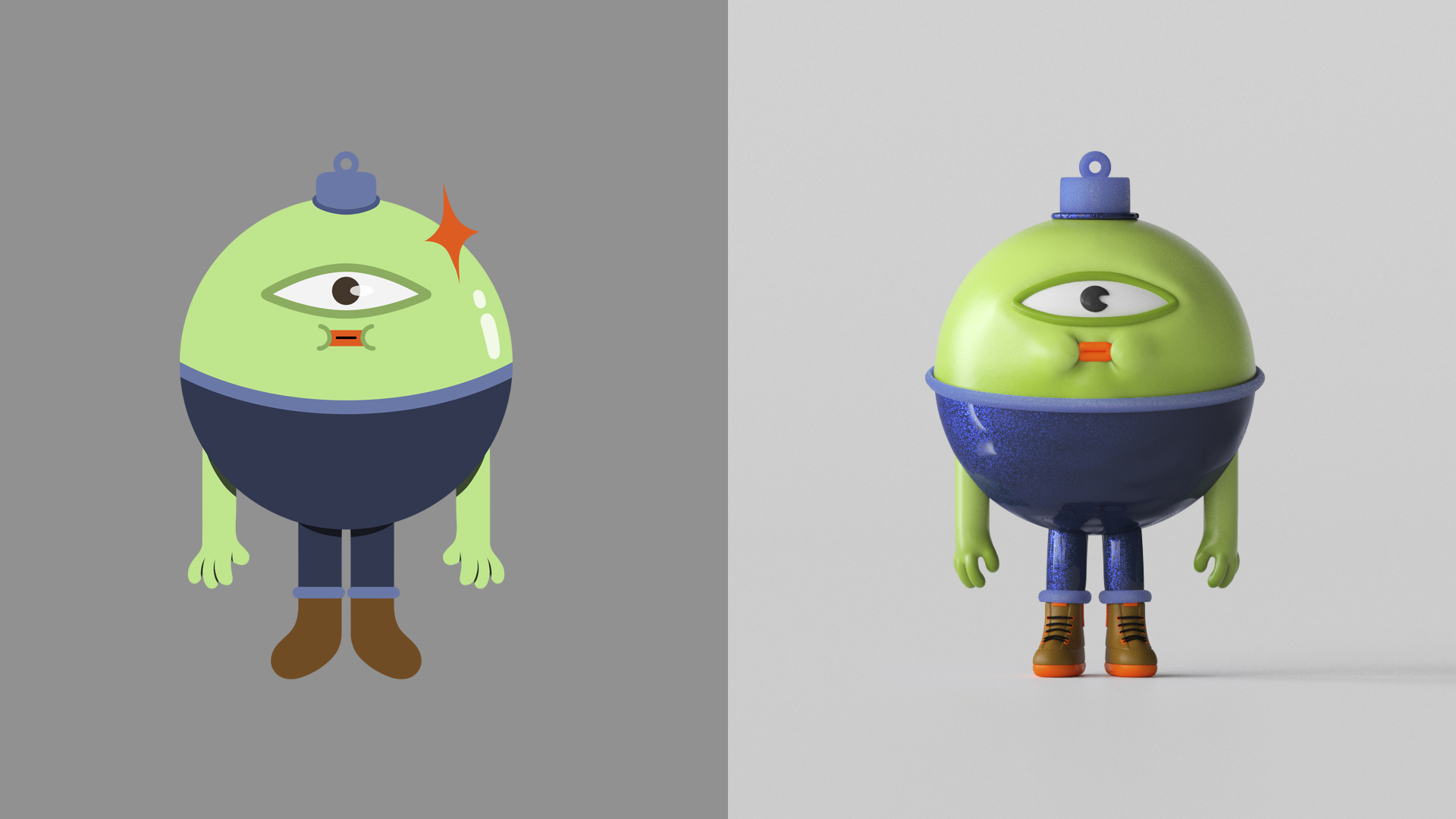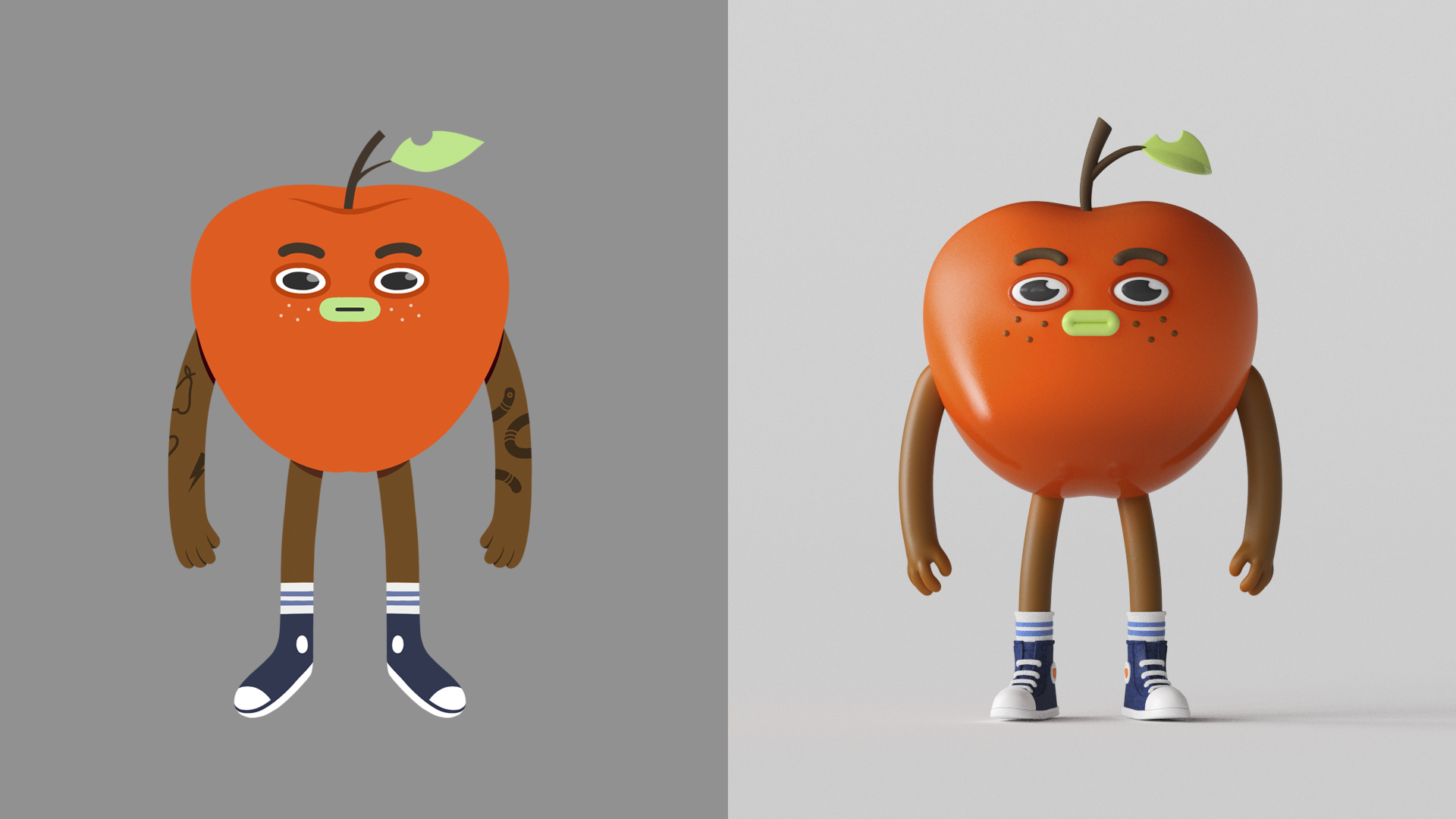 Several tests were performed through the early stages to define a workflow that could ensure a seamless dialogue between the different animation techniques and between the different artists and animators involved.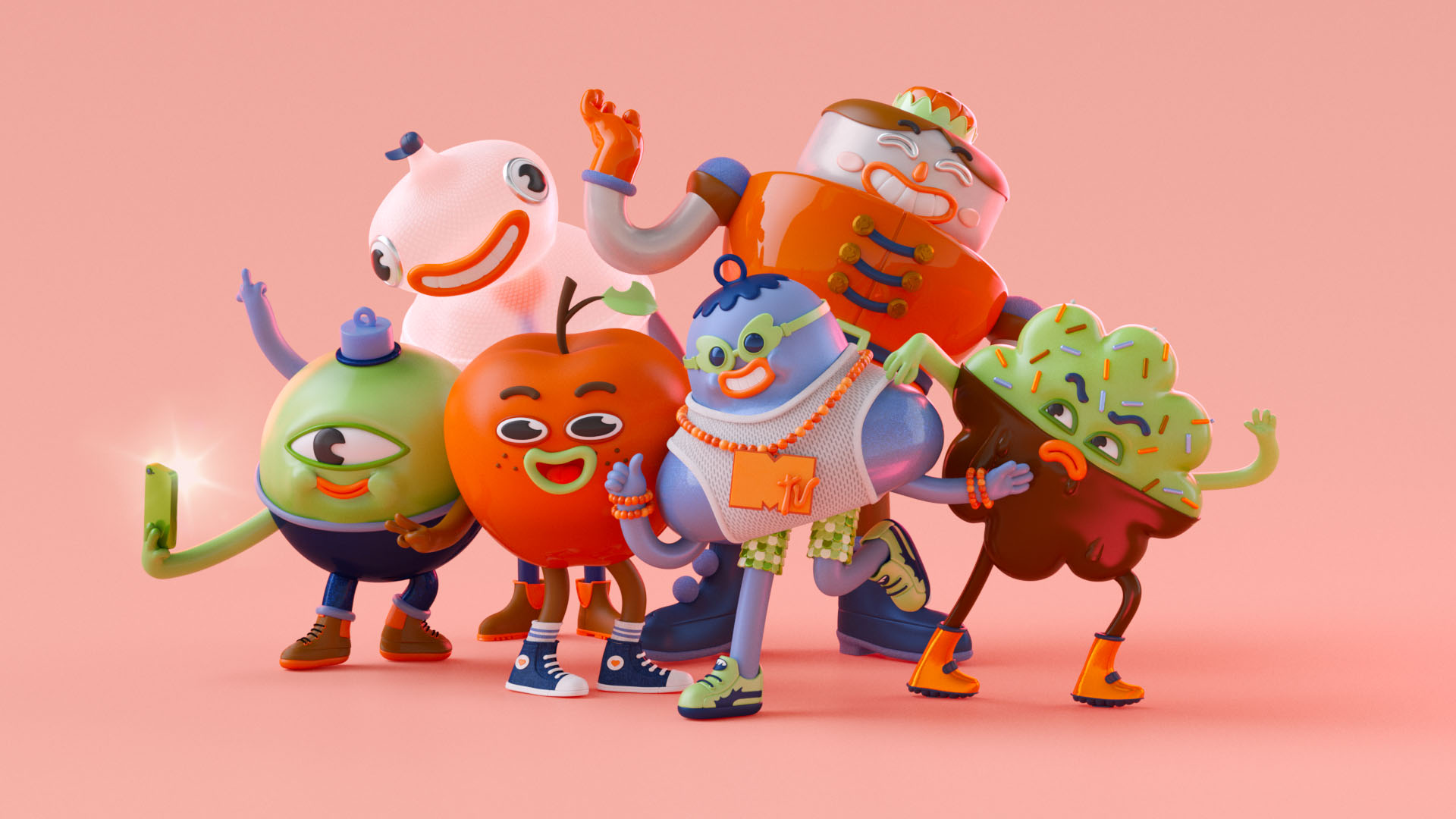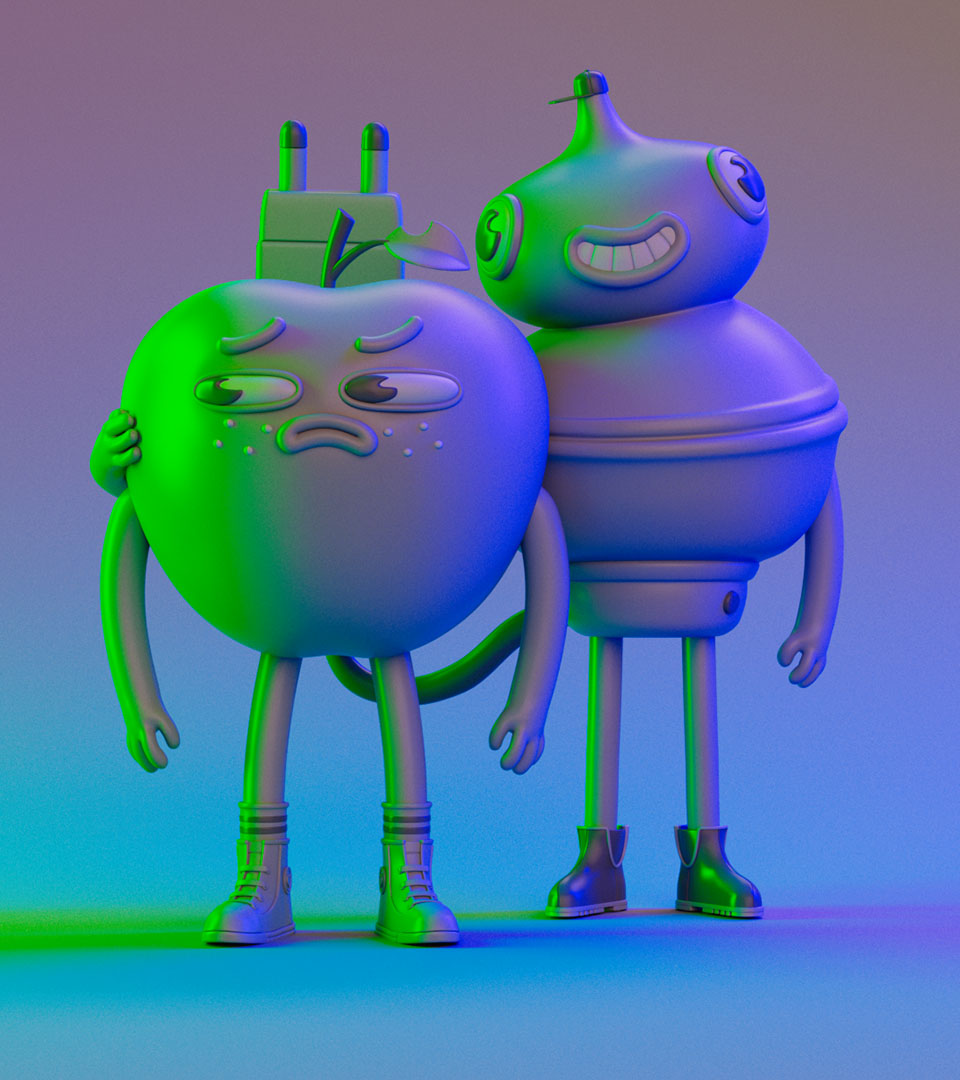 As usual, working with the creative team at MTV is a blast (Renè, Emanuela, and Giulia were the coolest for blindly trusting us throughout the process).
It was a huge pleasure to produce this ident for three reasons: a) we challenged ourselves with a new workflow and learned a lot from it; b) it brought our friendship with Nerdo to a new level; c) we call it M(om)TV for a reason. We got into the game thanks to MTV so working with the channel once again was a blast!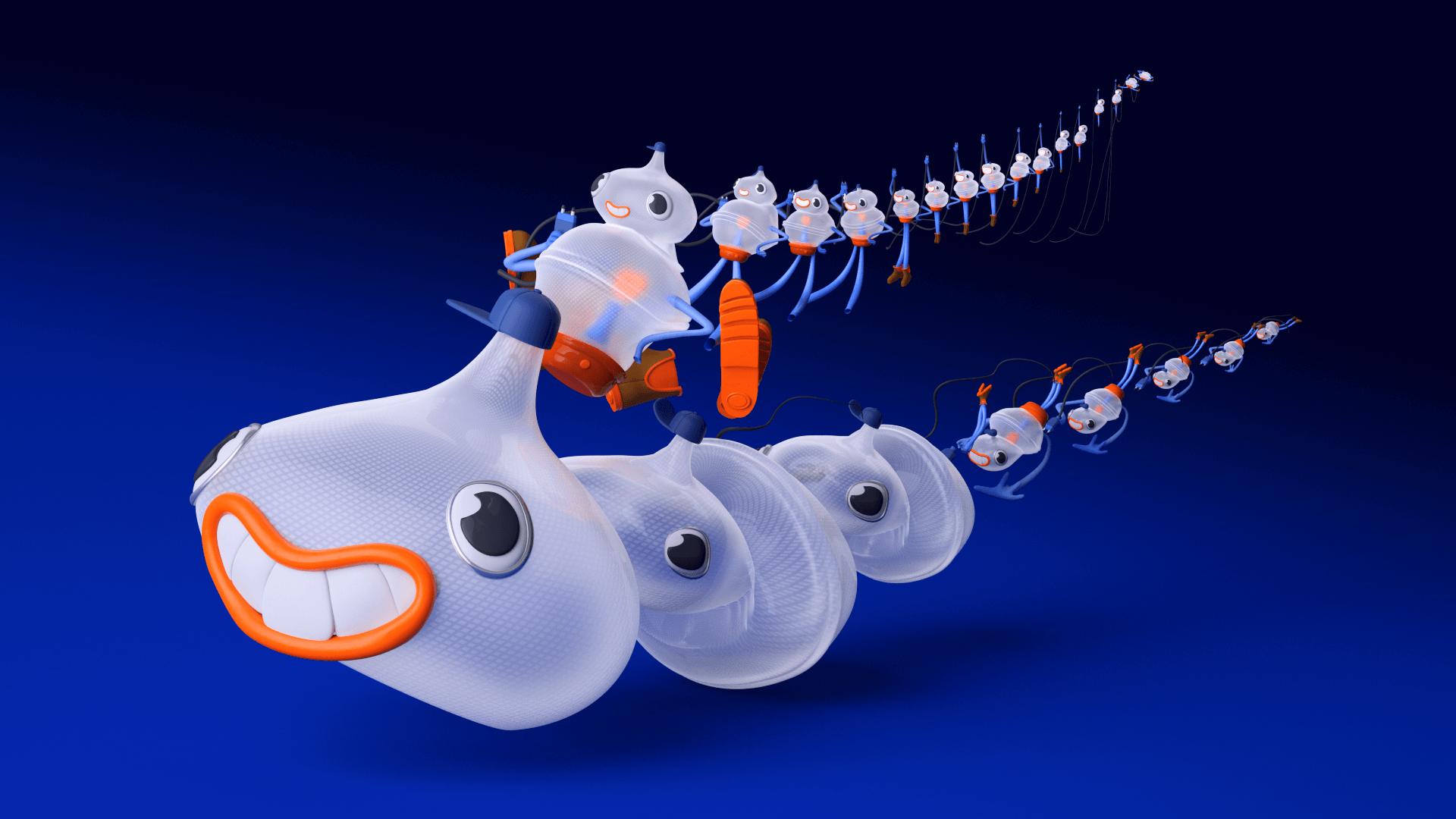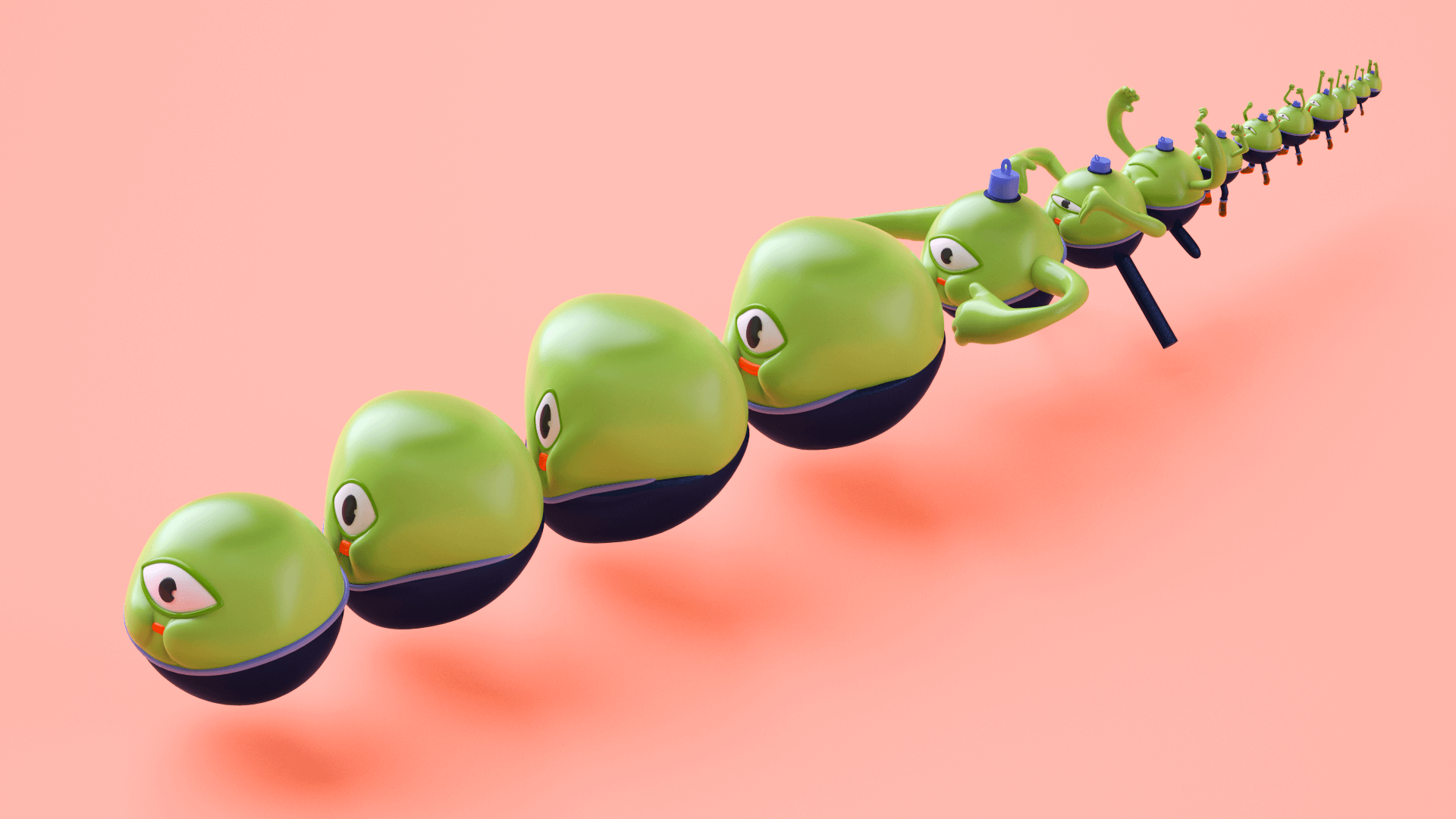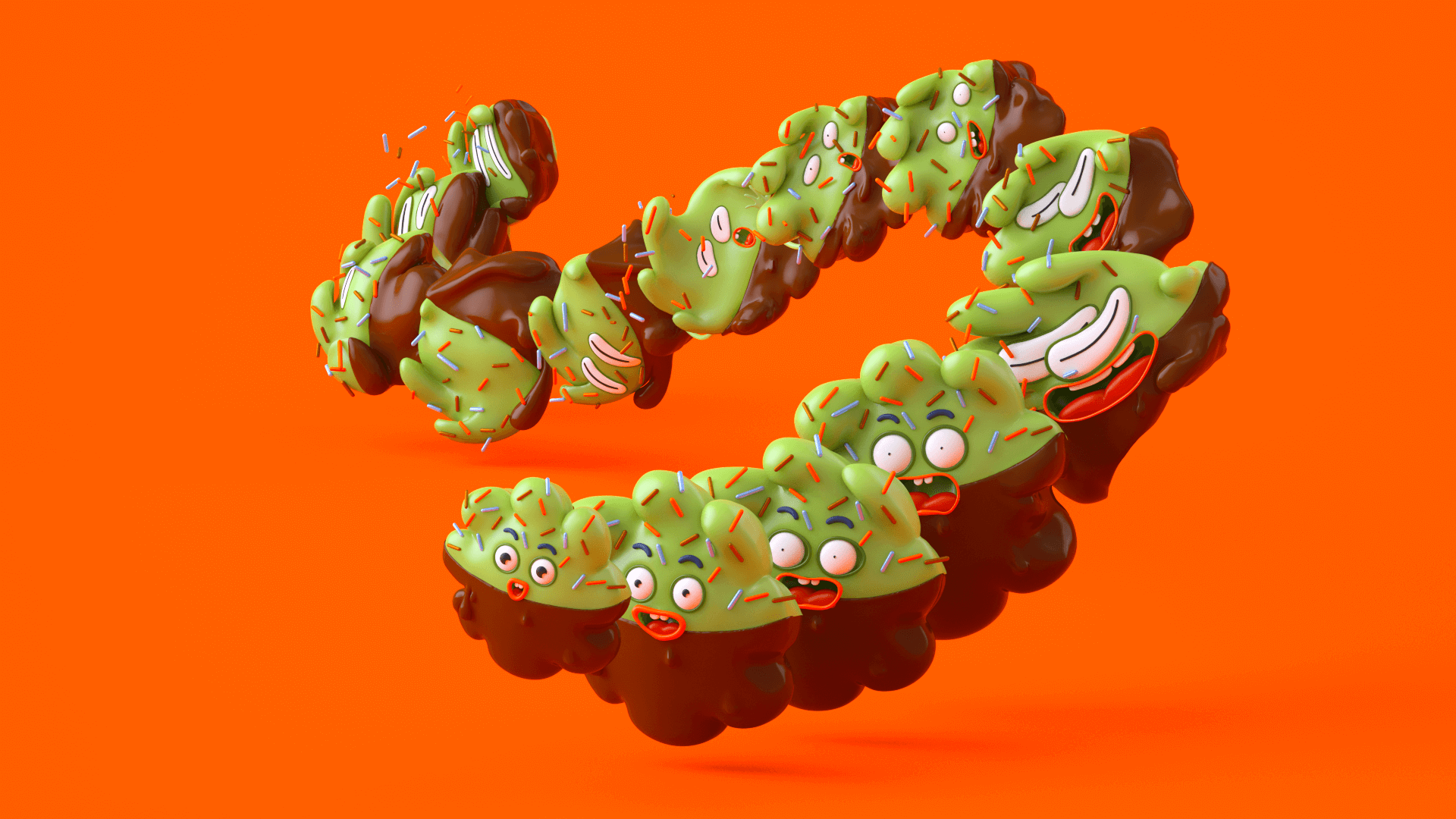 Direction
Ditroit & Nerdo
—
DITROIT
Creative Director
Salvatore Giunta
Designers
Claudio Gasparollo
Luca Dusio
Christian Cabiddu
Marco Serracca
Gianluca Franco
Alessandro Depaoli
Producer
Noemi Bugli
—
NERDO
Direction
Dalila Rovazzani
Character Design
Giacomo D'Ancona
2D Animation
Dalila Rovazzani
Producer
Letizia Saponaro
Client
Viacom CBS Networks International
Brand
MTV EMEA & Asia 
Sr VP ViacomCBS
German Groba
VP Brand Strategy
Bettina Vogel
Sr Creative Director
Emanuela Denti
Art Direction
René Olivo
Sr Creative Ops Manager
Giulia Marcora
Project Manager
Daniela Firpo
—
Audio
Smider