Kit Kat
THiNS
Creamy, crispy, thin. Three words to joyfully highlight the new Kit Kat bars tasting as good as ever but slimmed down to deserve the moniker THiNS.
We finished up 2020 with a fresh new campaign for Kit Kat in collaboration with our French reps Passion Paris and the NYC-based agency Droga5.
This charming TV commercial was created for the launch of the new Kit Kat bars on the international market. They are called THiNS and the name says it all.
Styleframes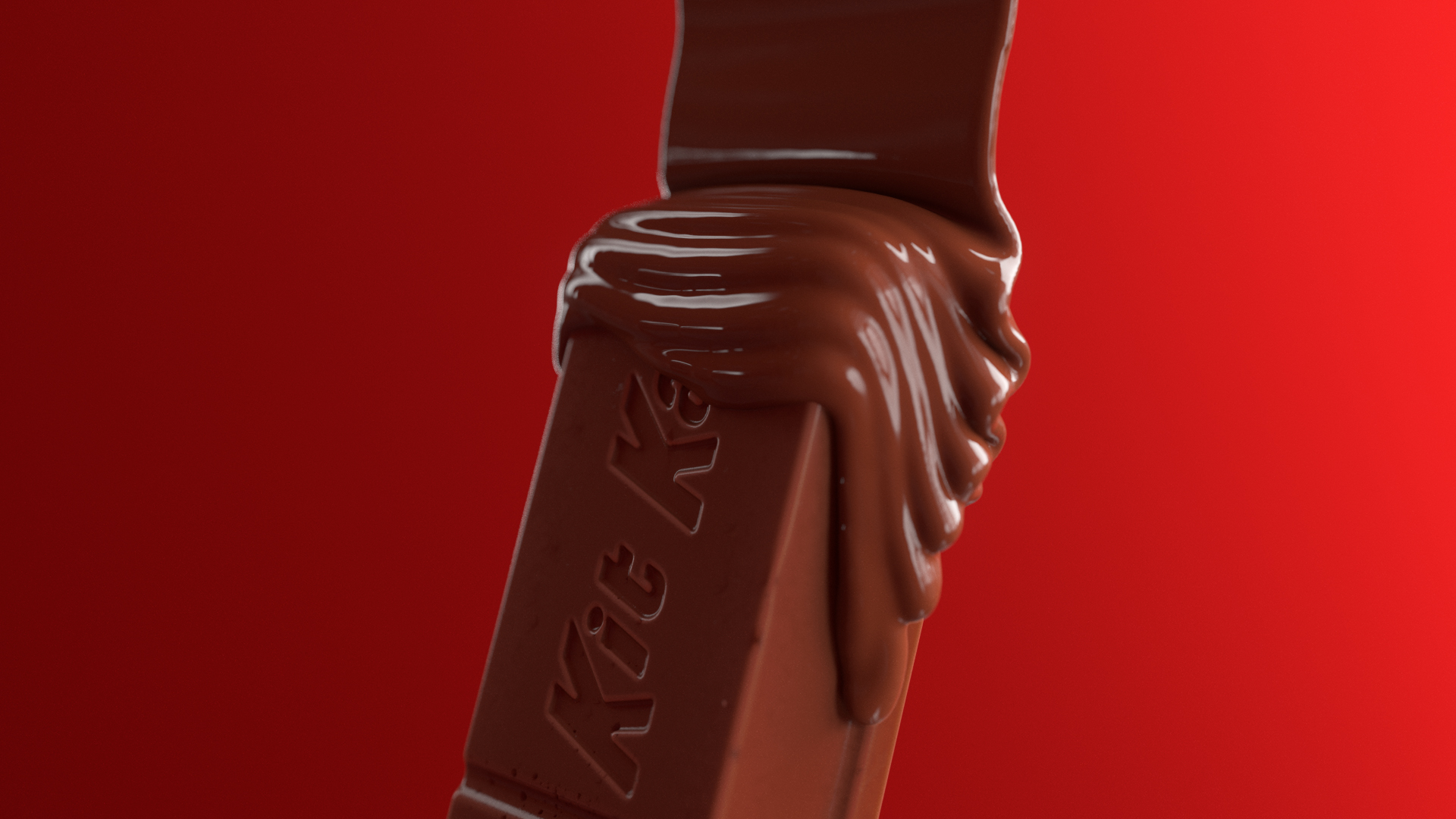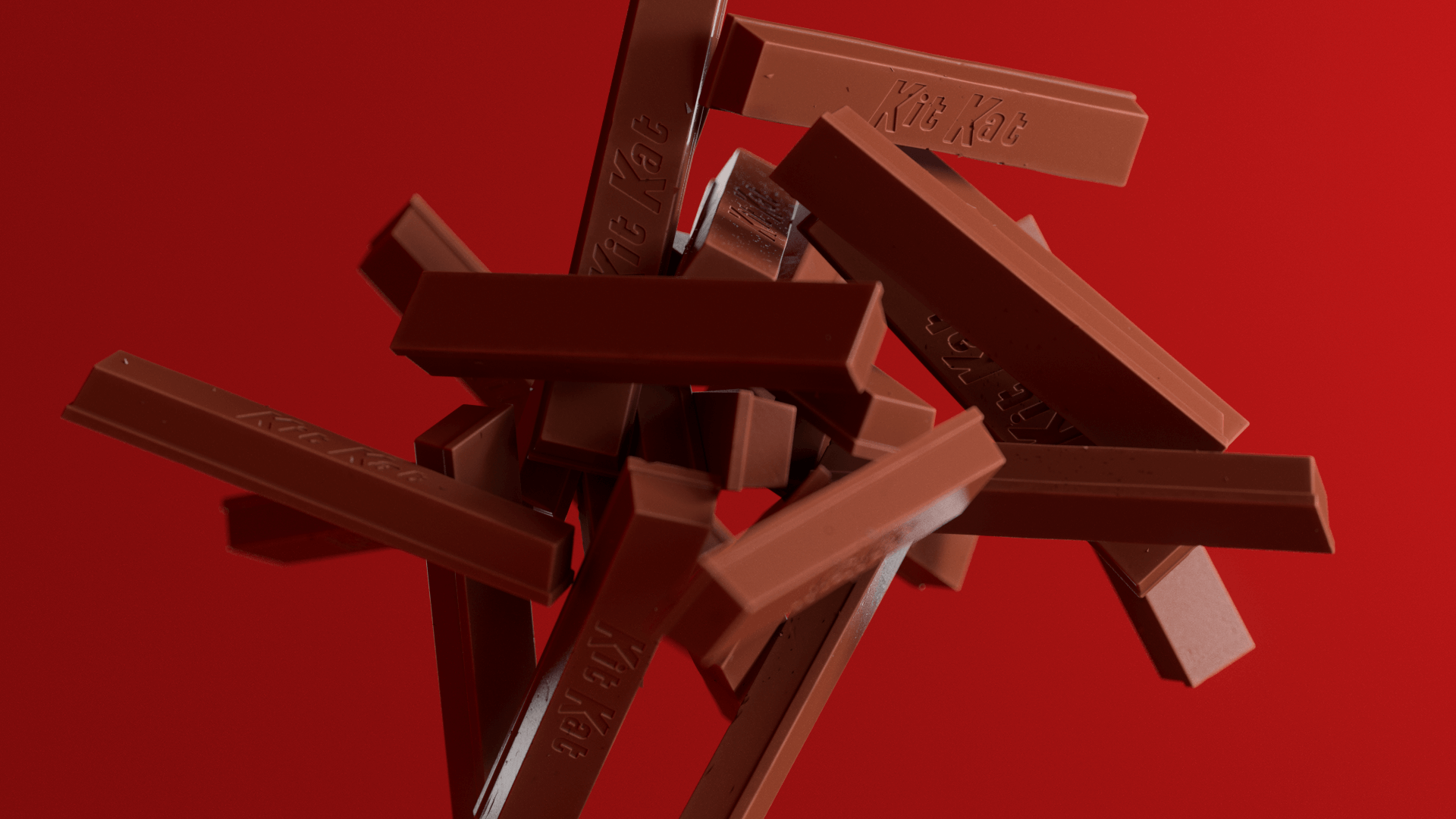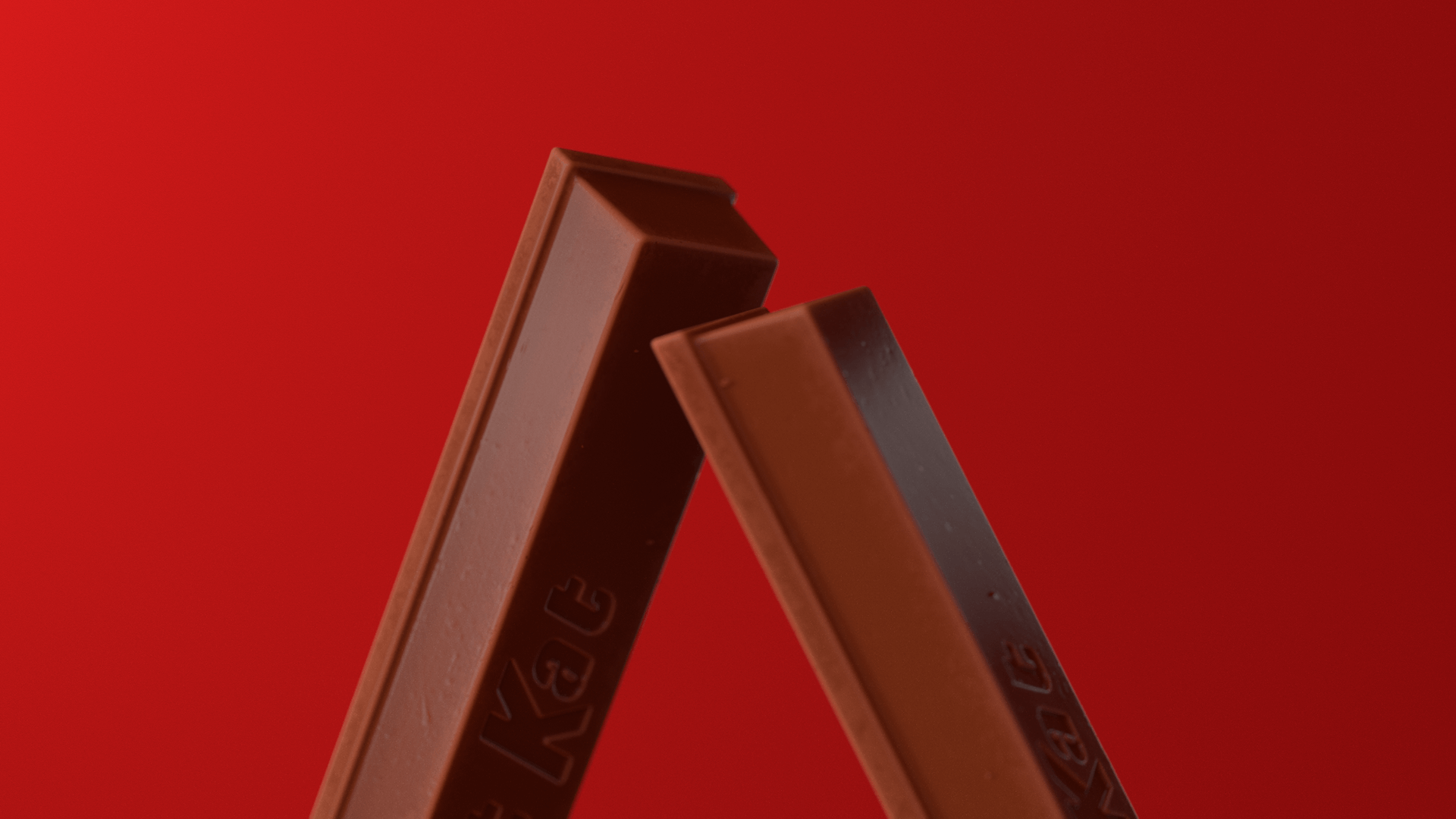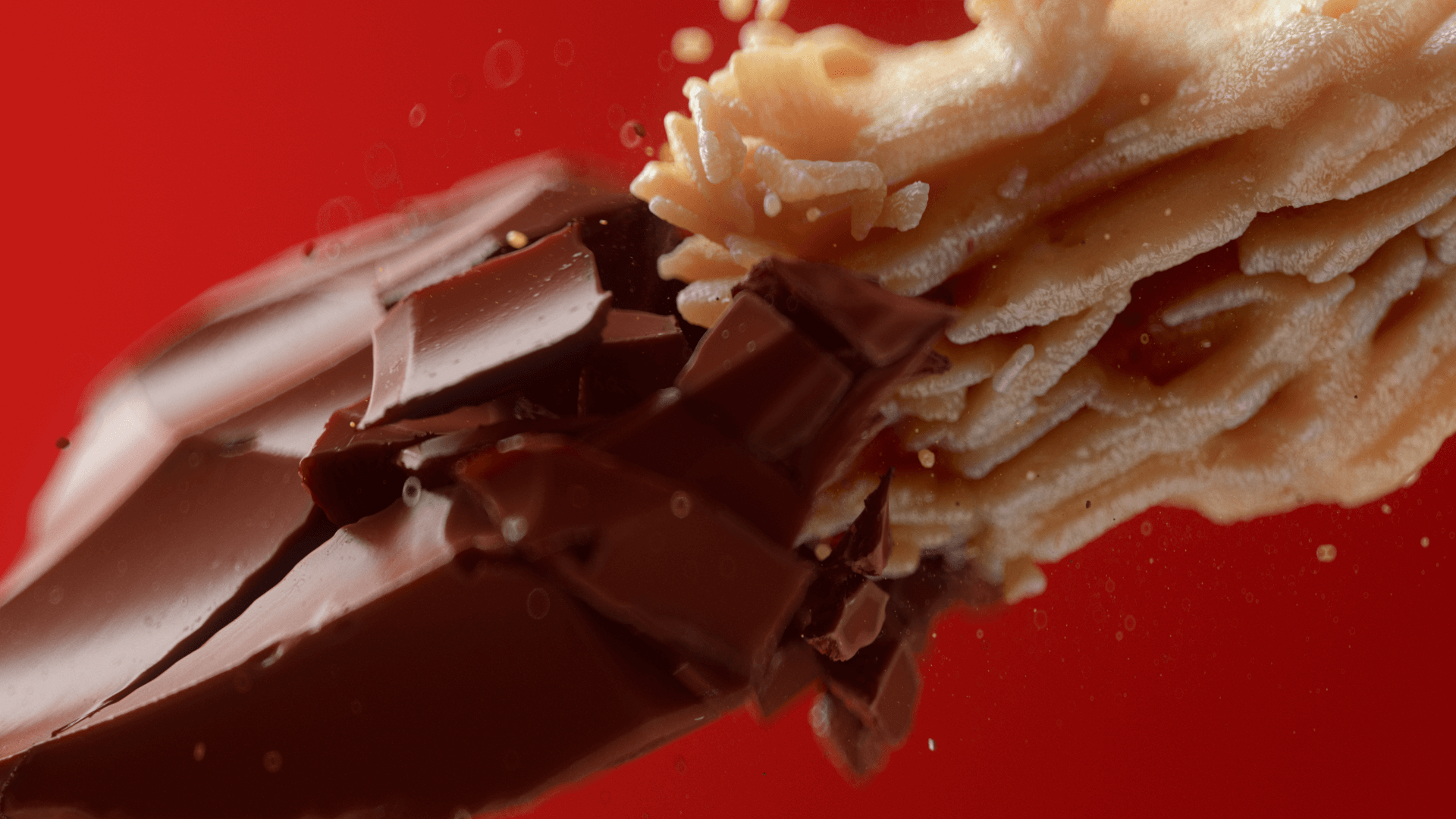 Creamy, crispy, thin. We started off by exploring possible ways to build strong visual story-telling that could highlight the three main features of the new bars to the fullest.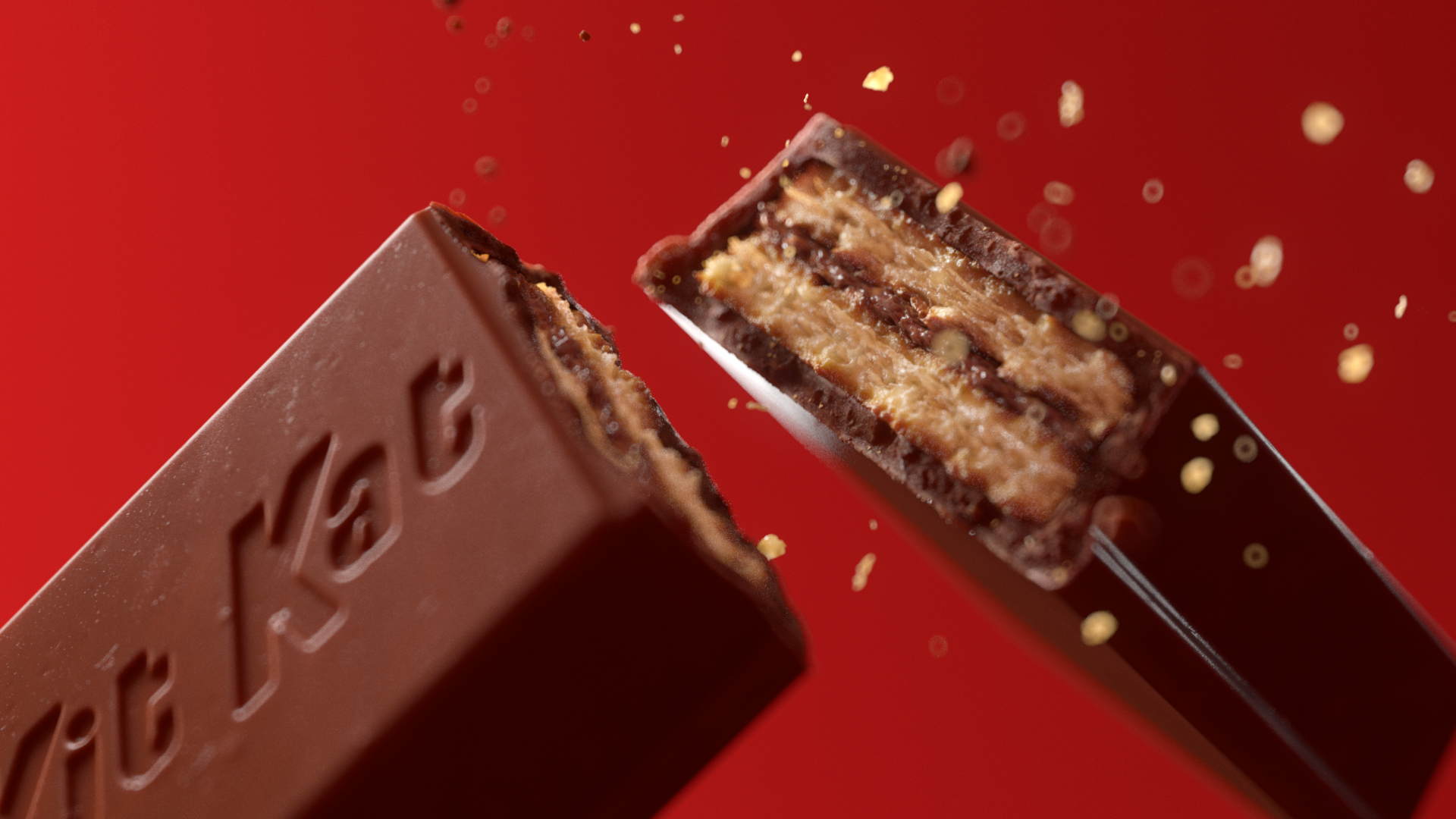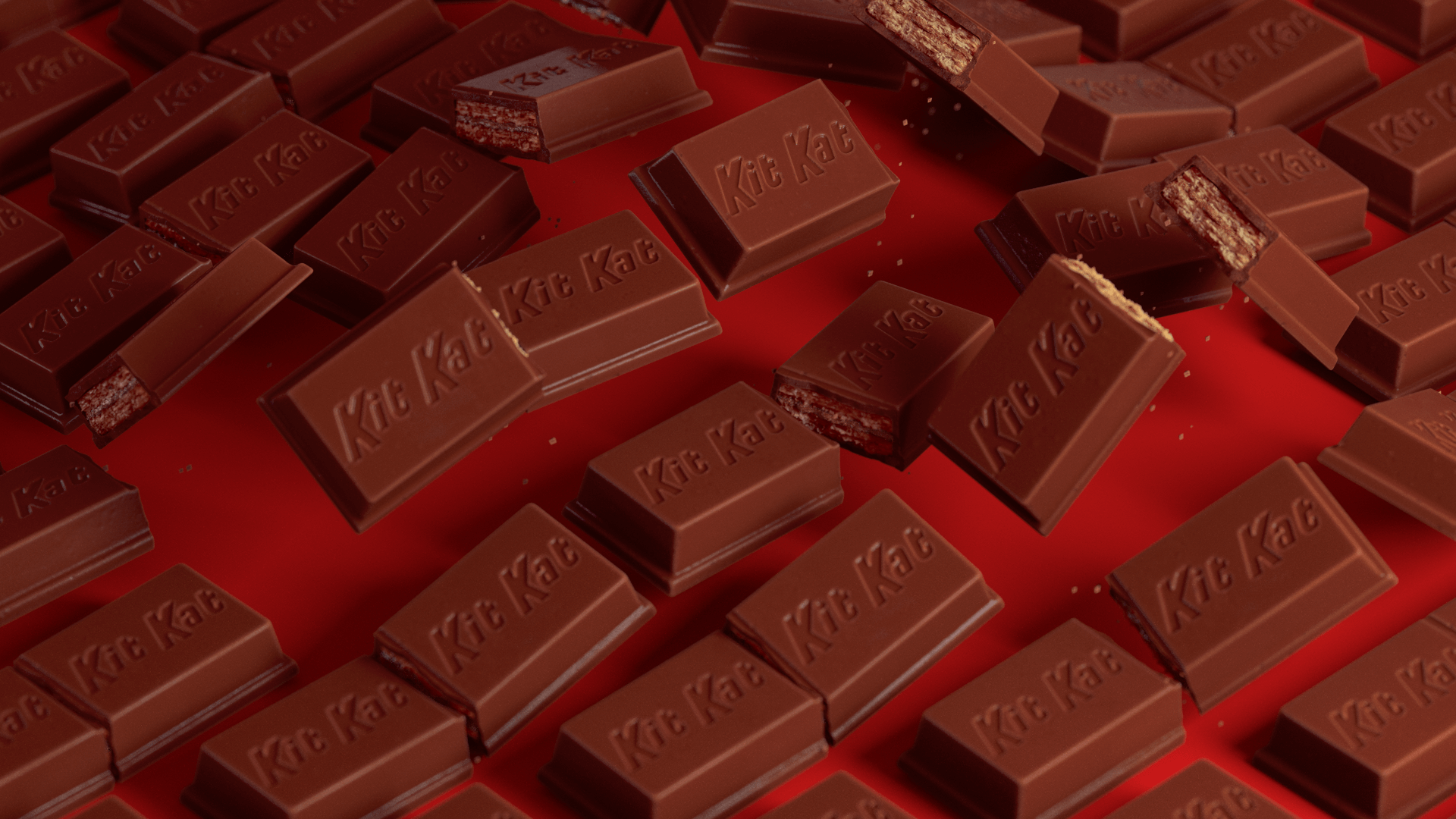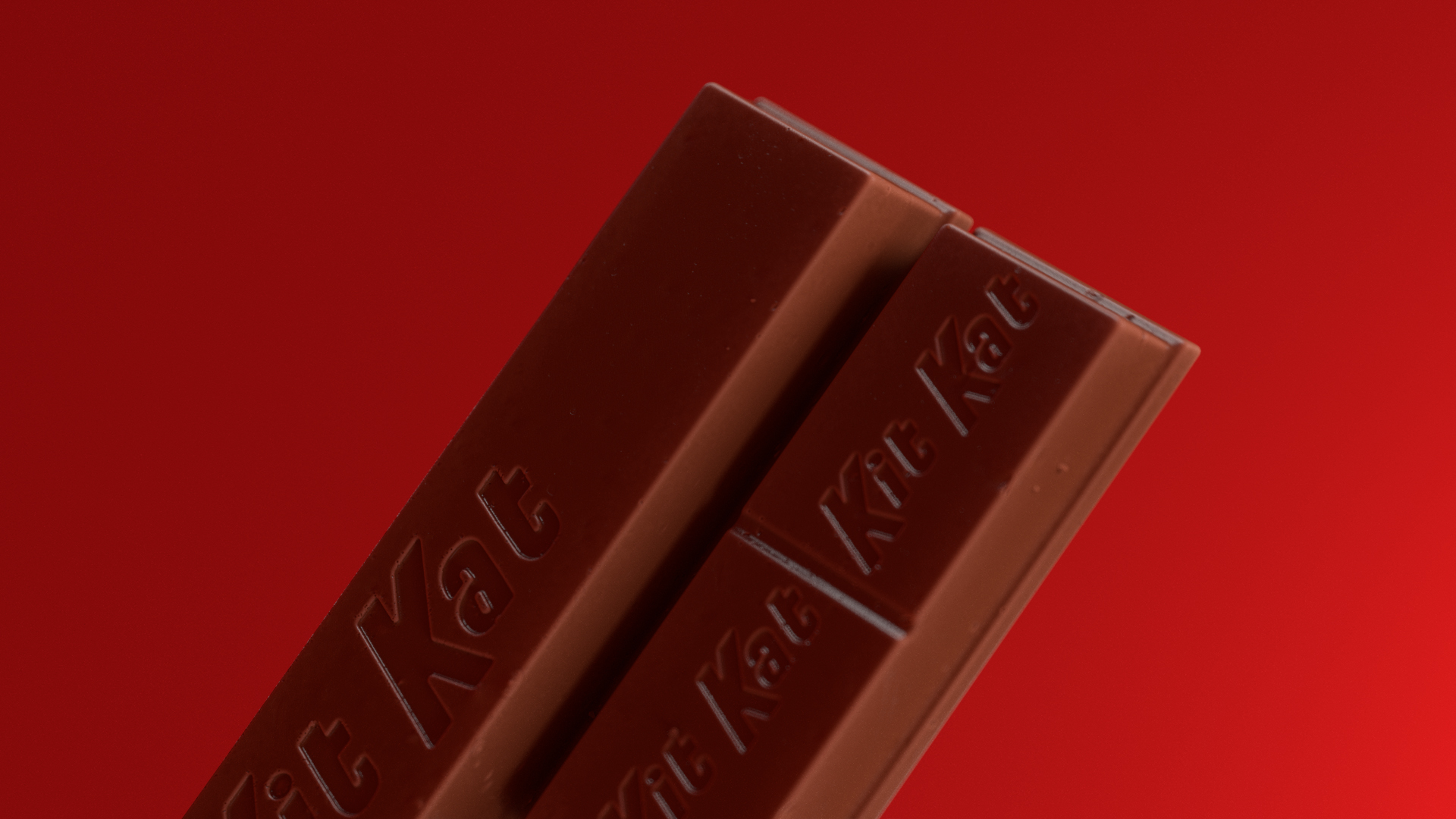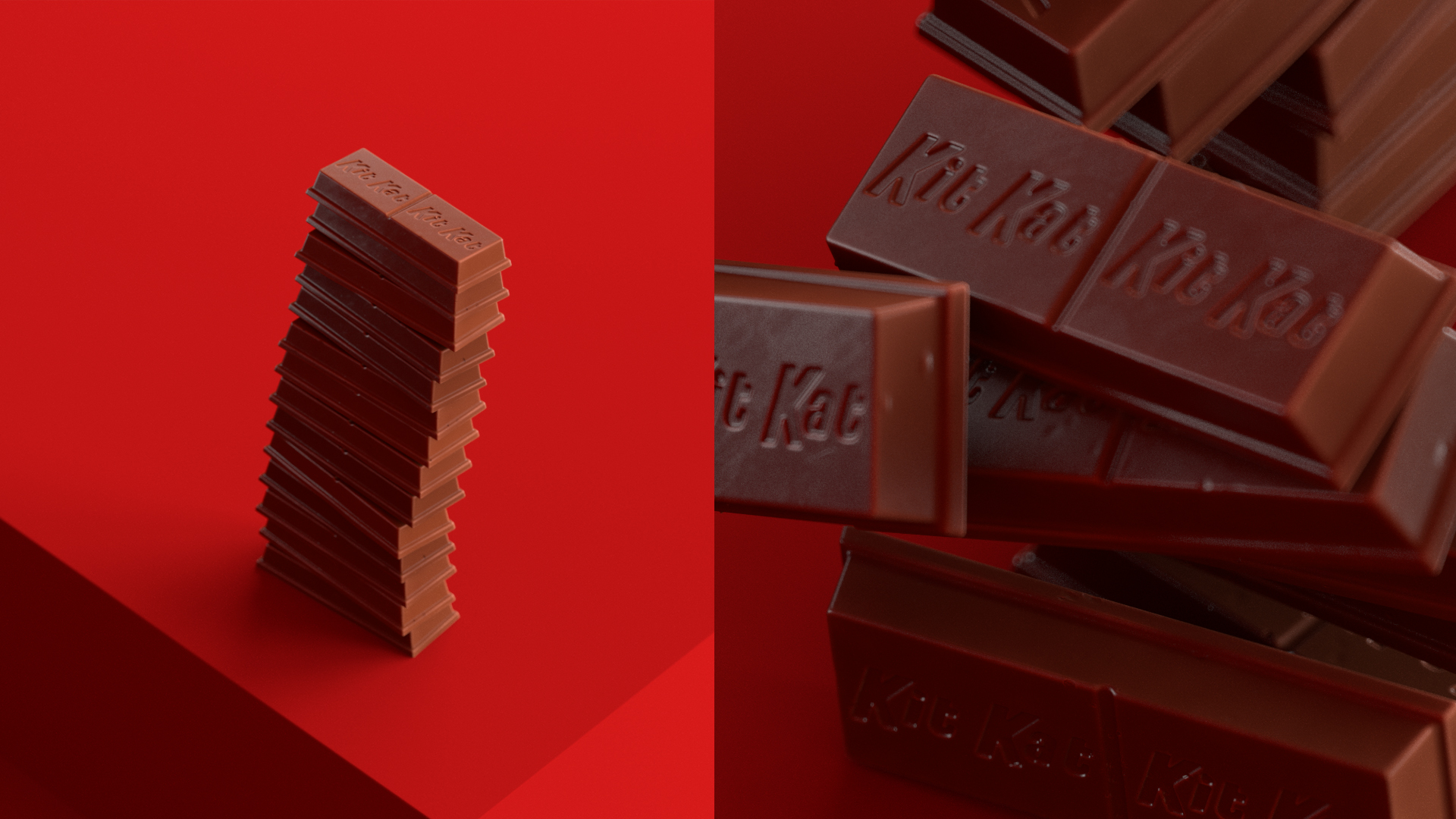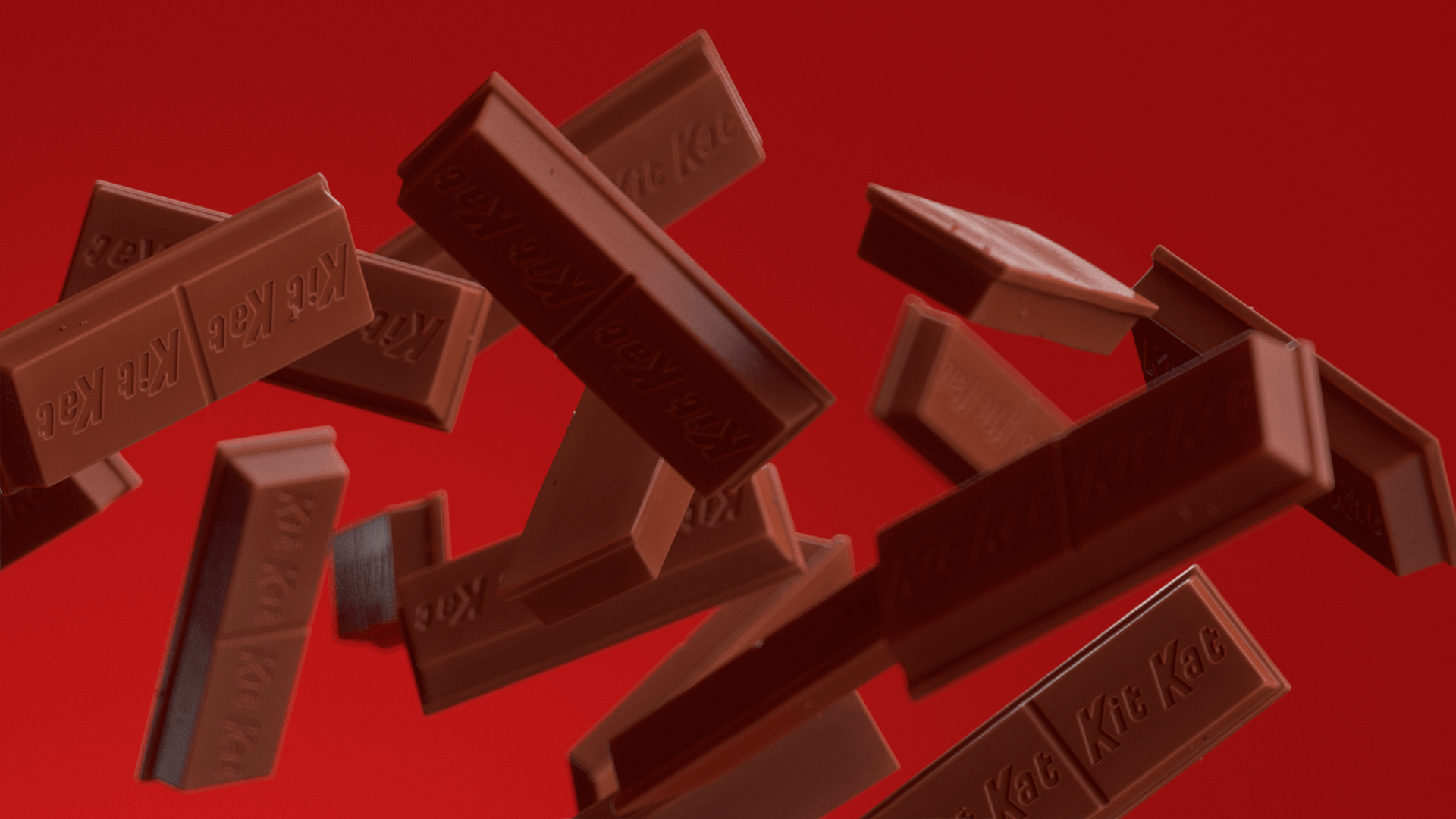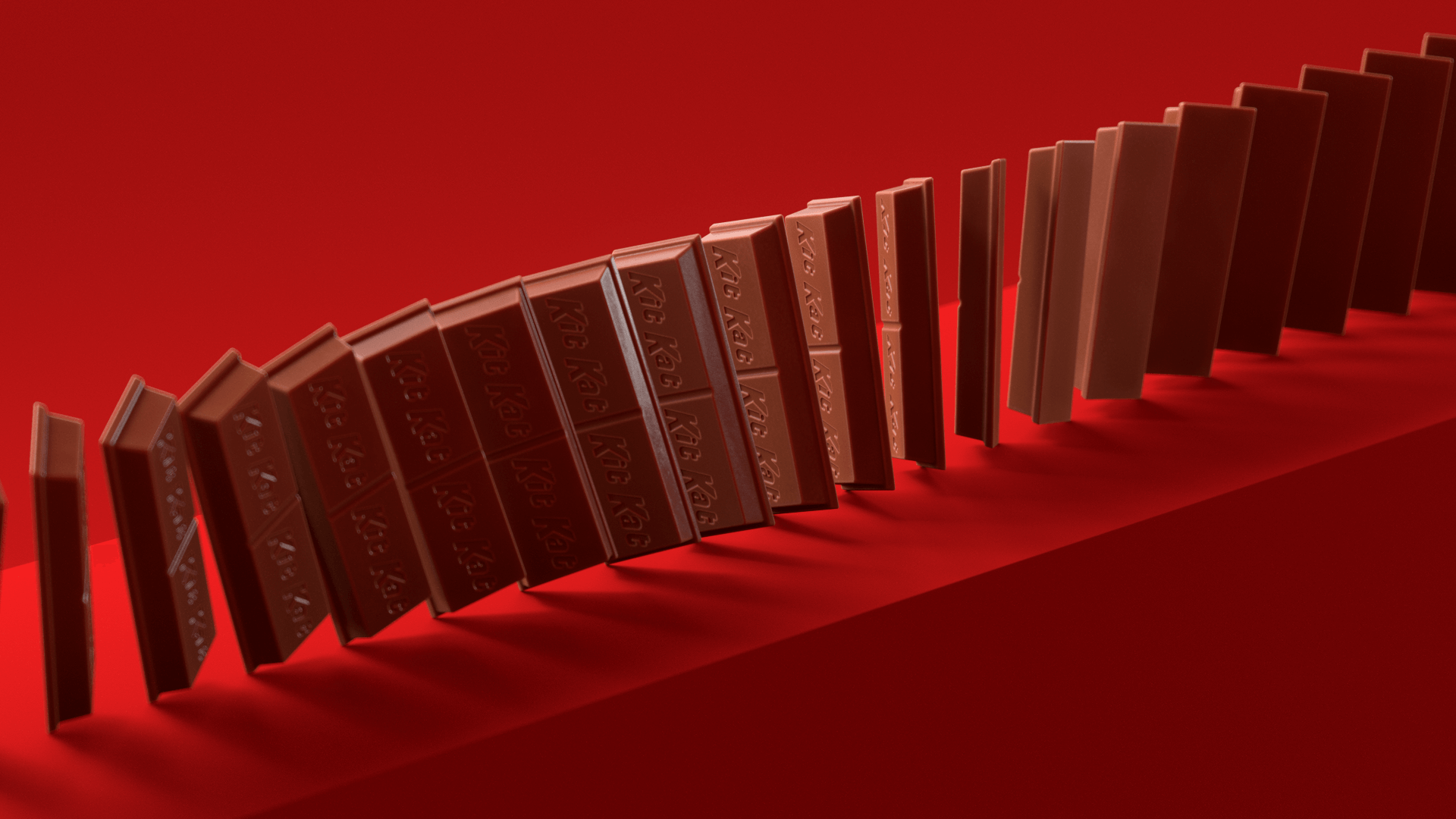 The commercial was released on the 85th anniversary of the classic Kit Kat jingle which was reworked for this occasion.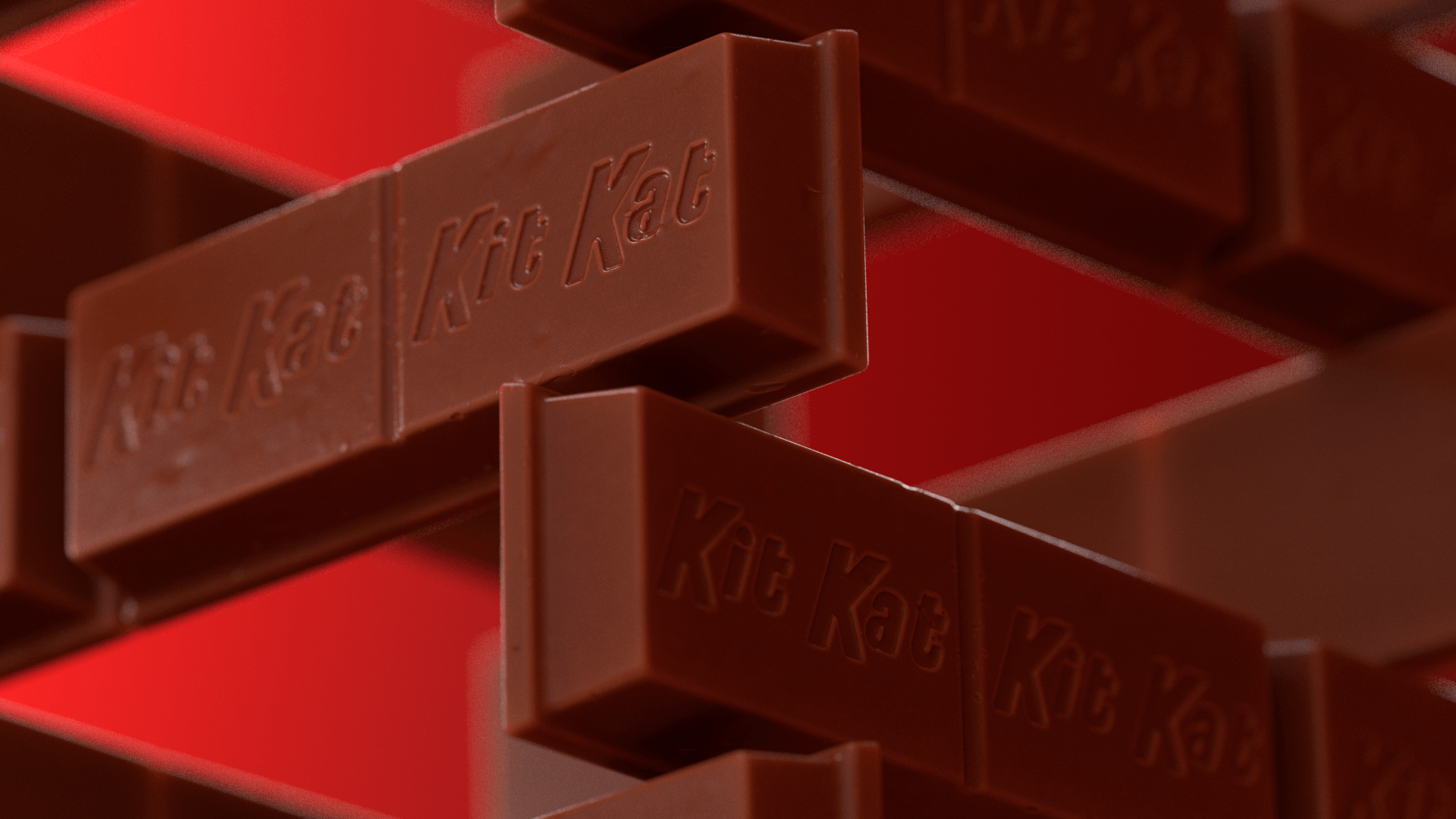 Development
Here's an extensive shot selection showcasing the visual research phase from which the final TVC was eventually shaped.
We had a lot of fun breaking the CGI wafer, making countless crumbles explode, crashing the chocolate shells, and pouring liquid chocolate of different densities and behaviors.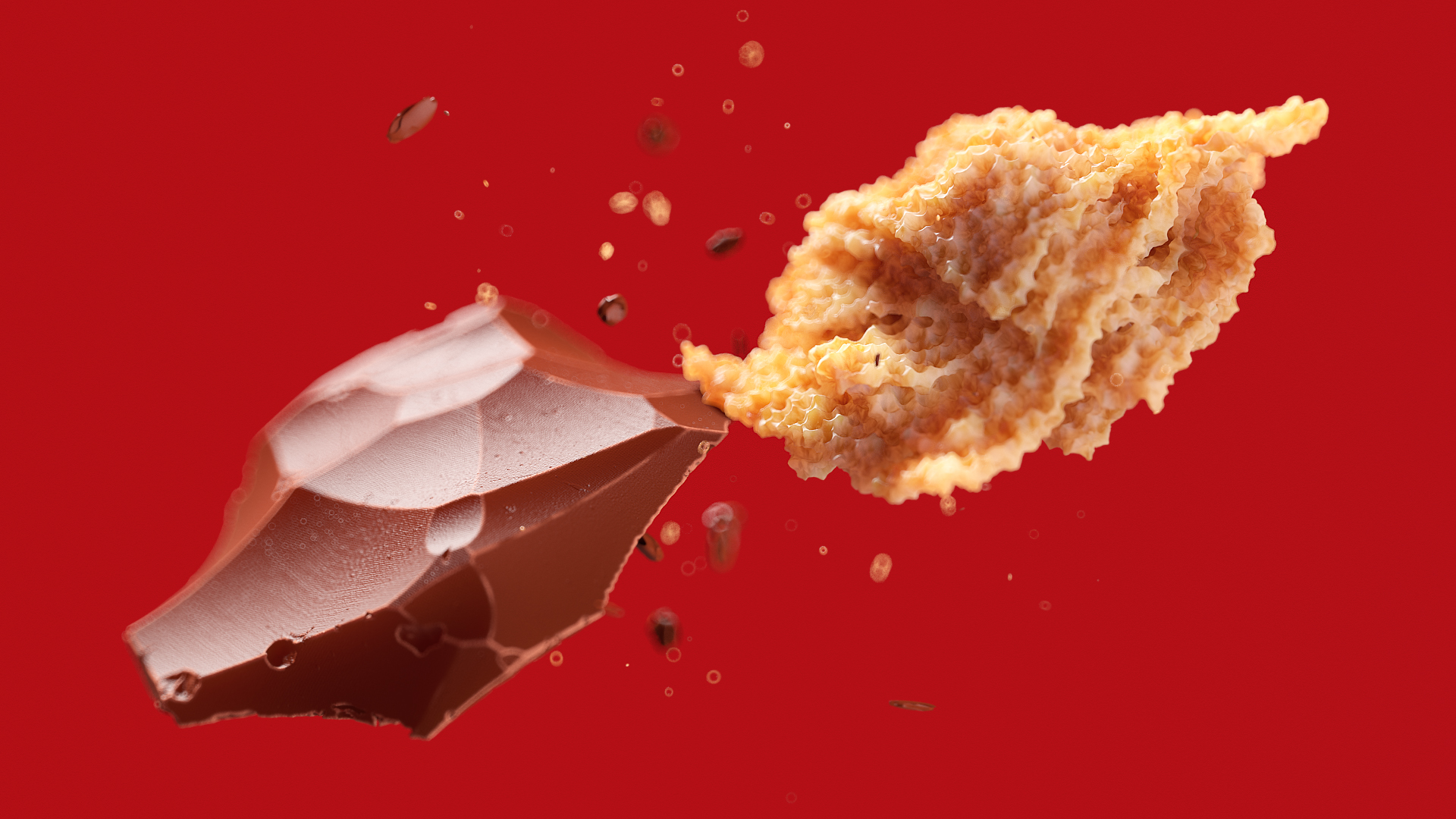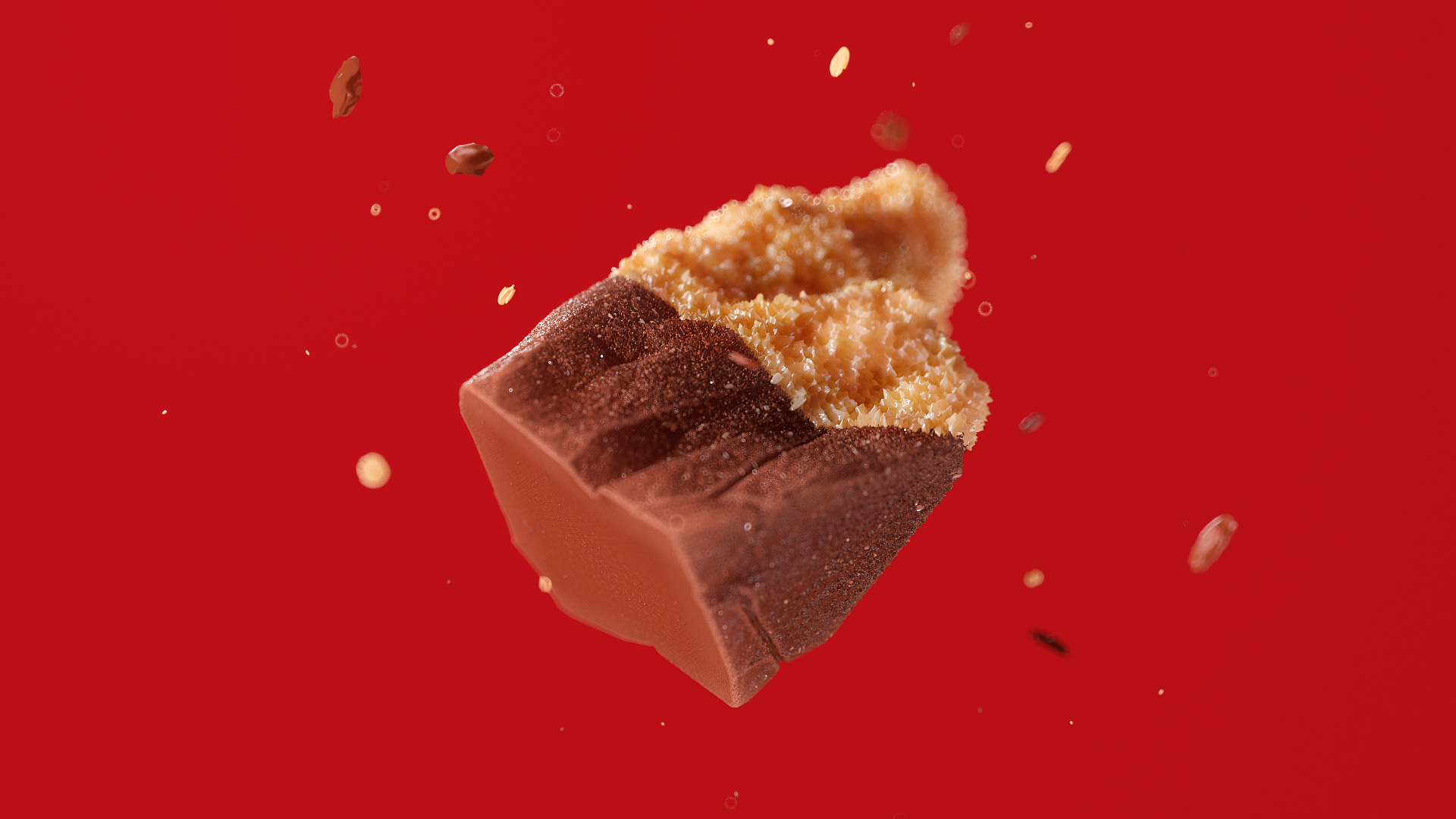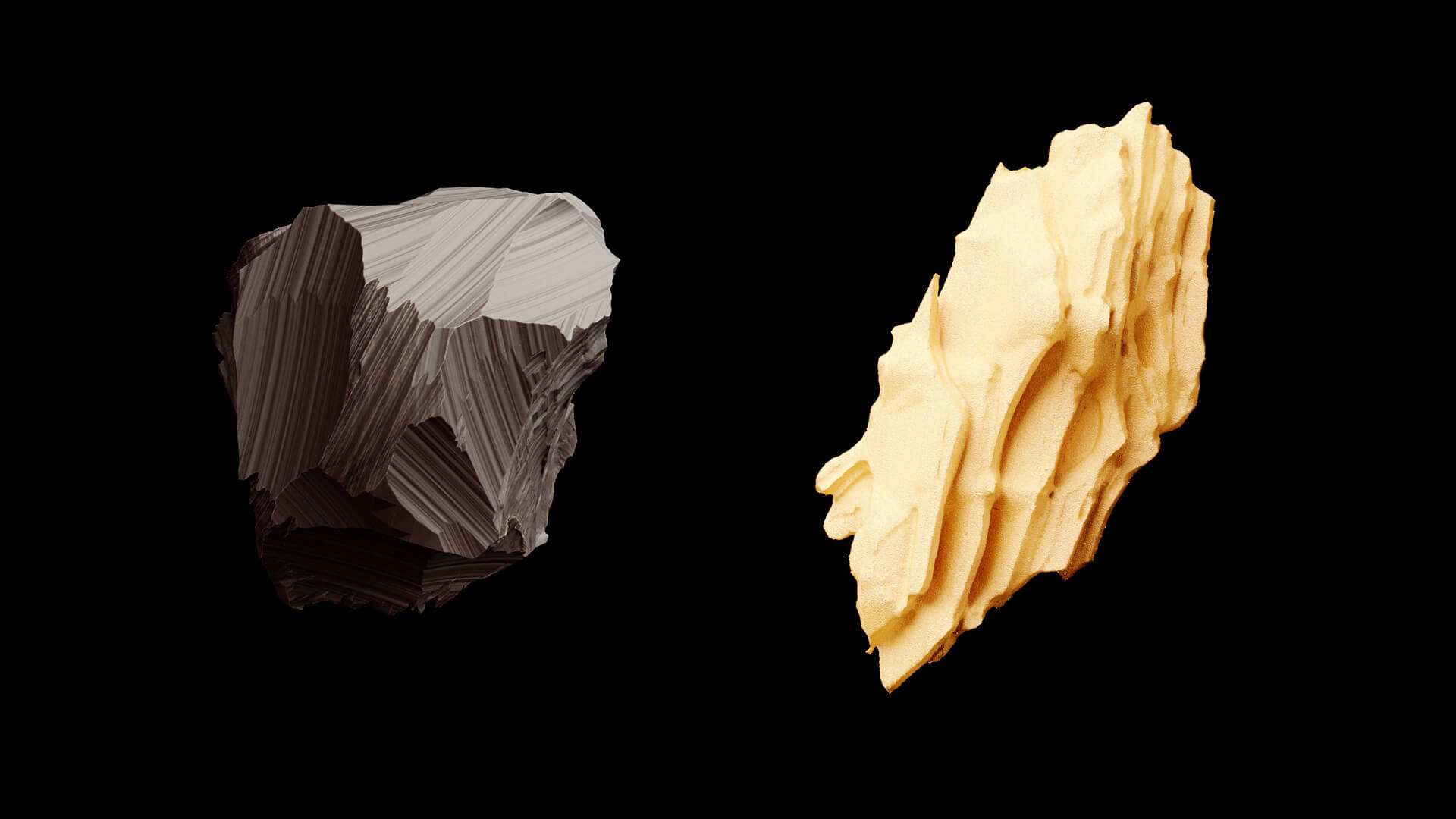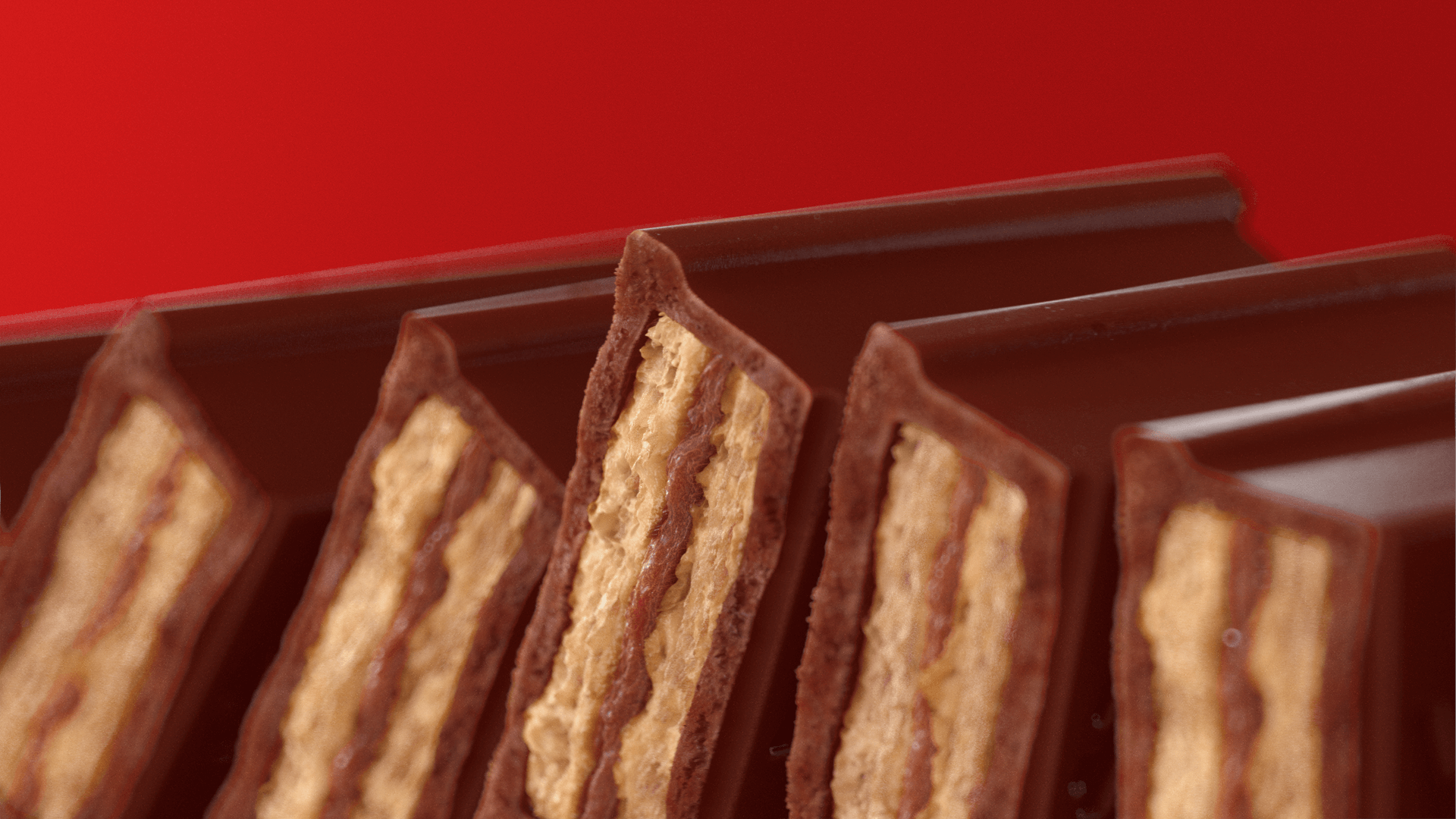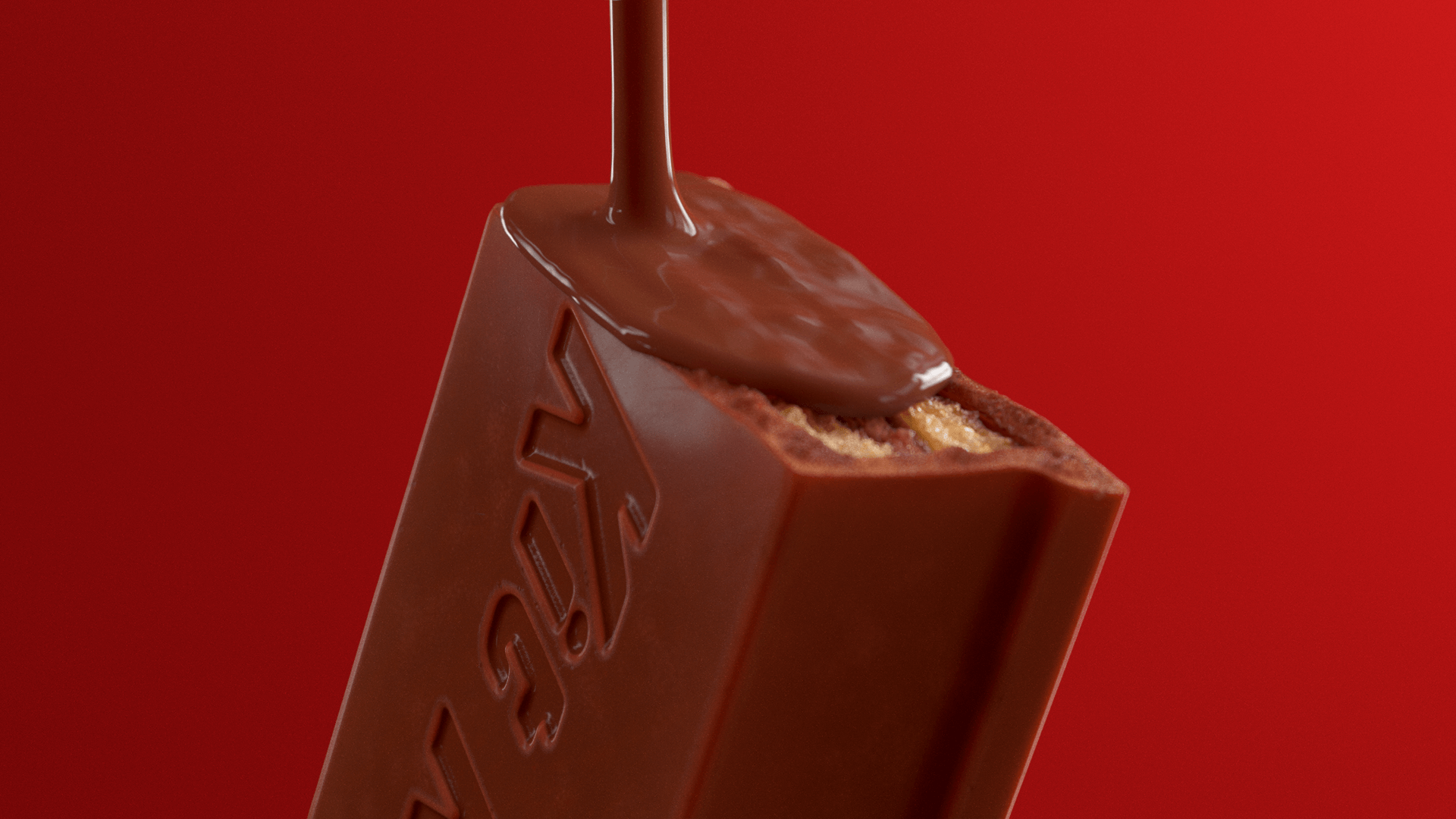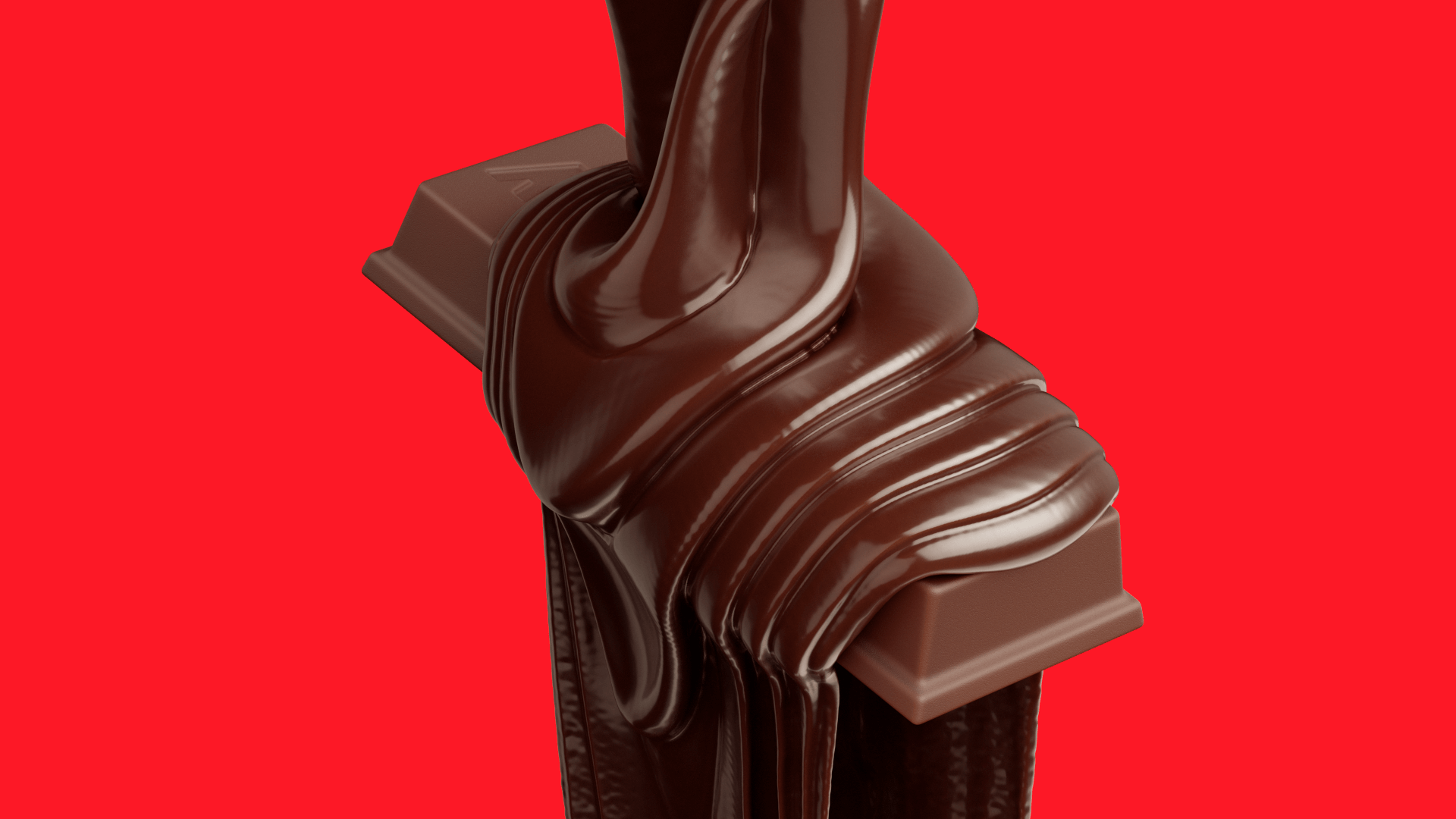 We also played around with typography, layouts, and animations that accentuate the vibrant and cheerful mood of the jingle.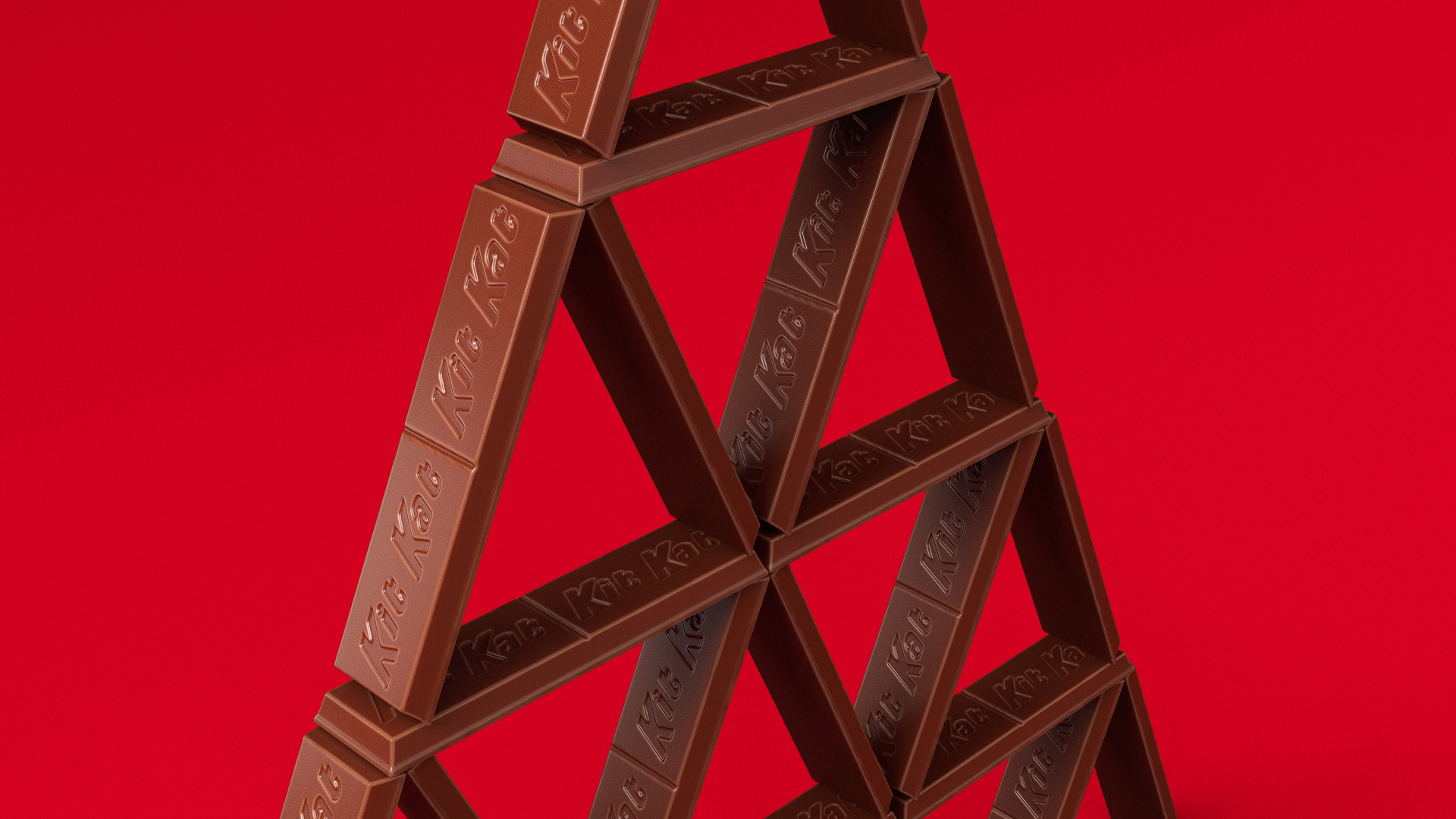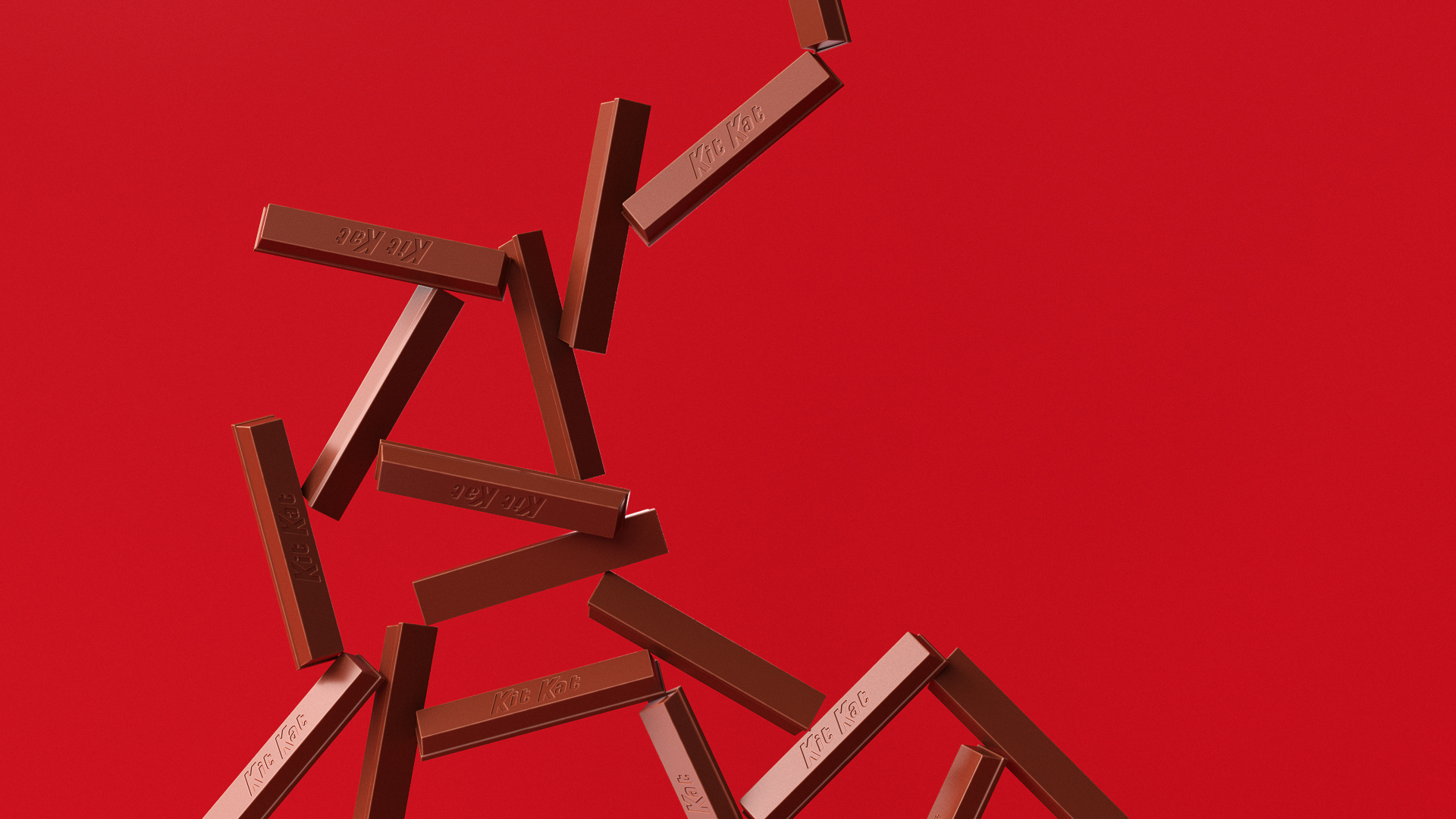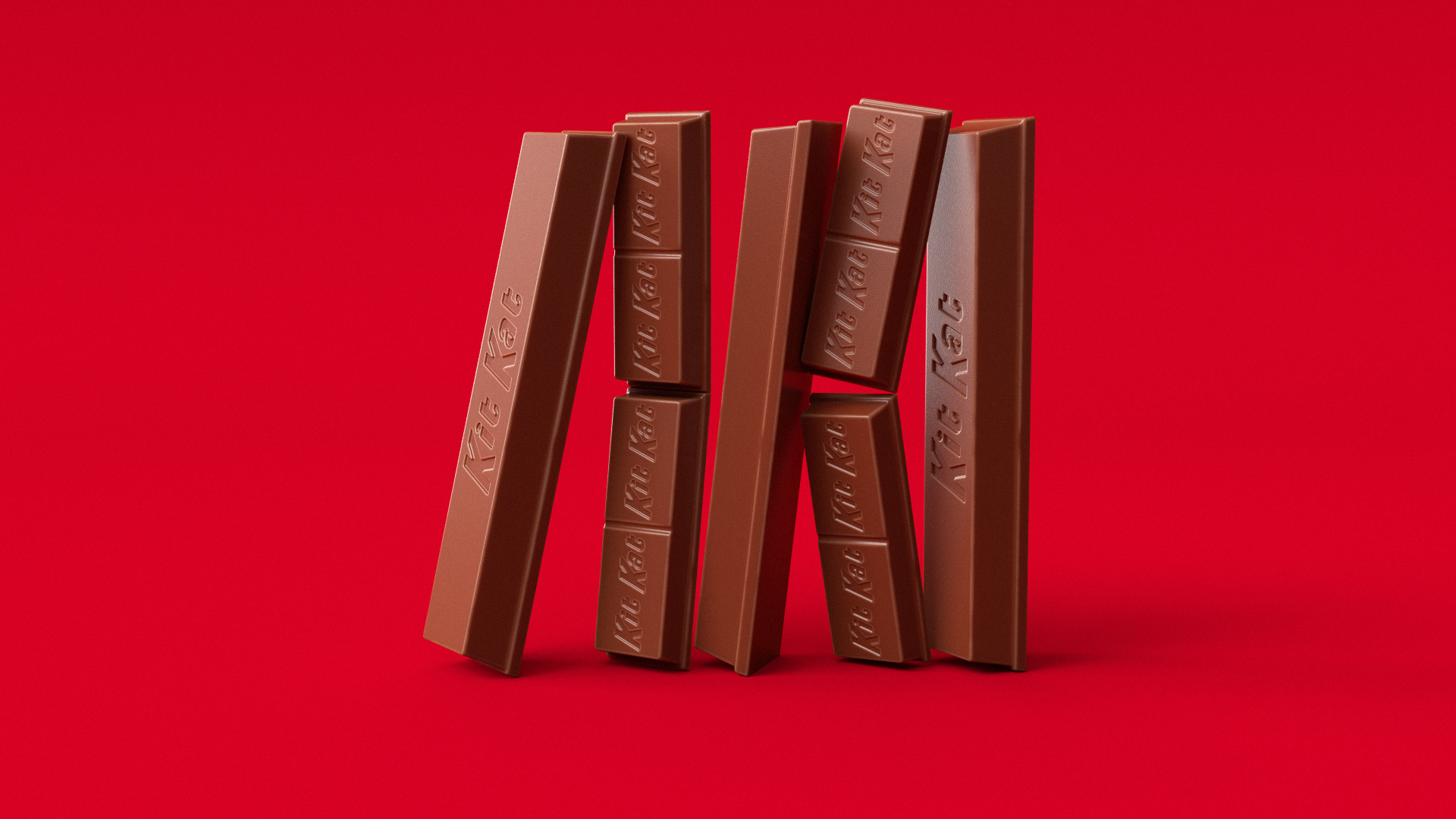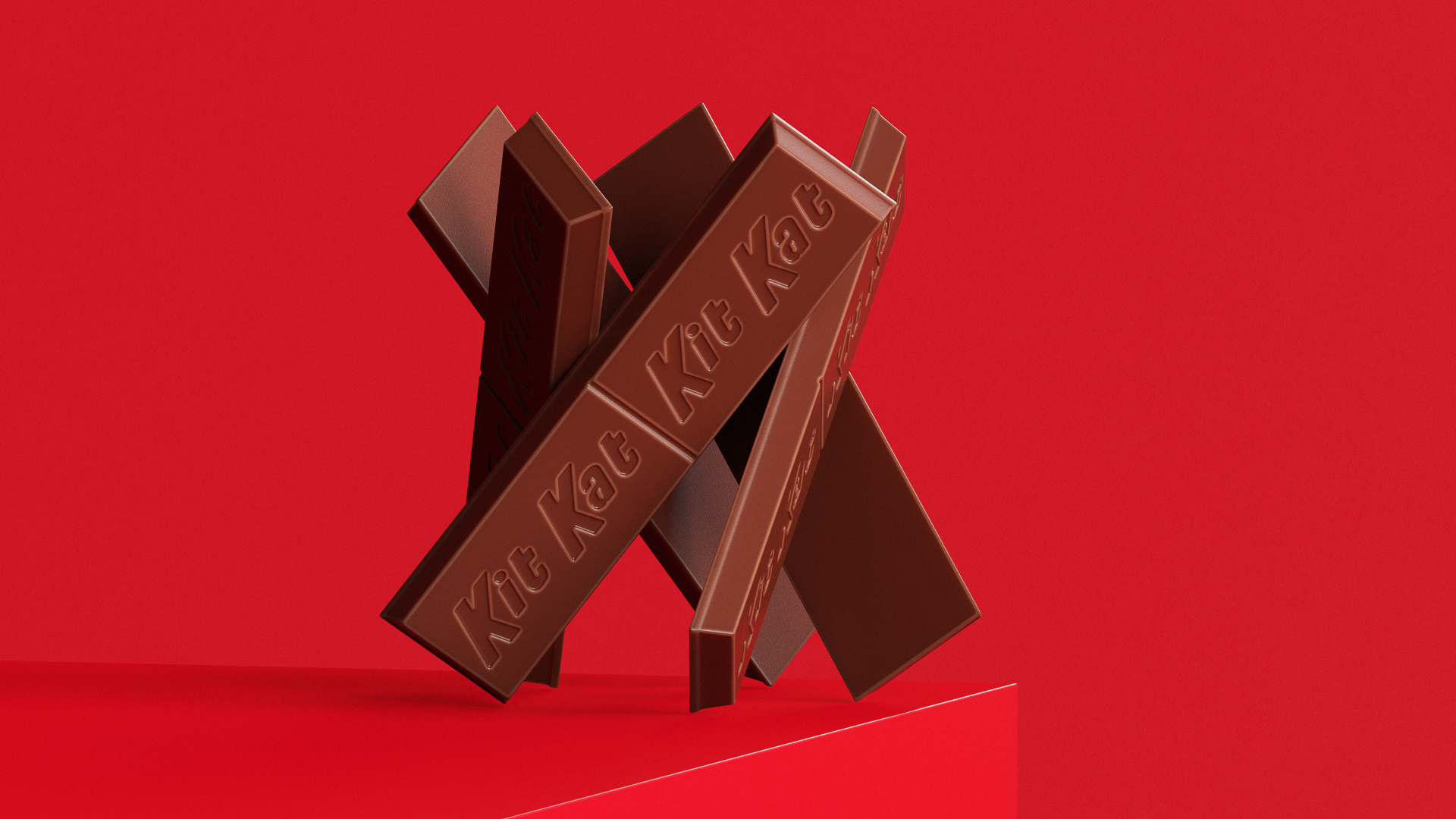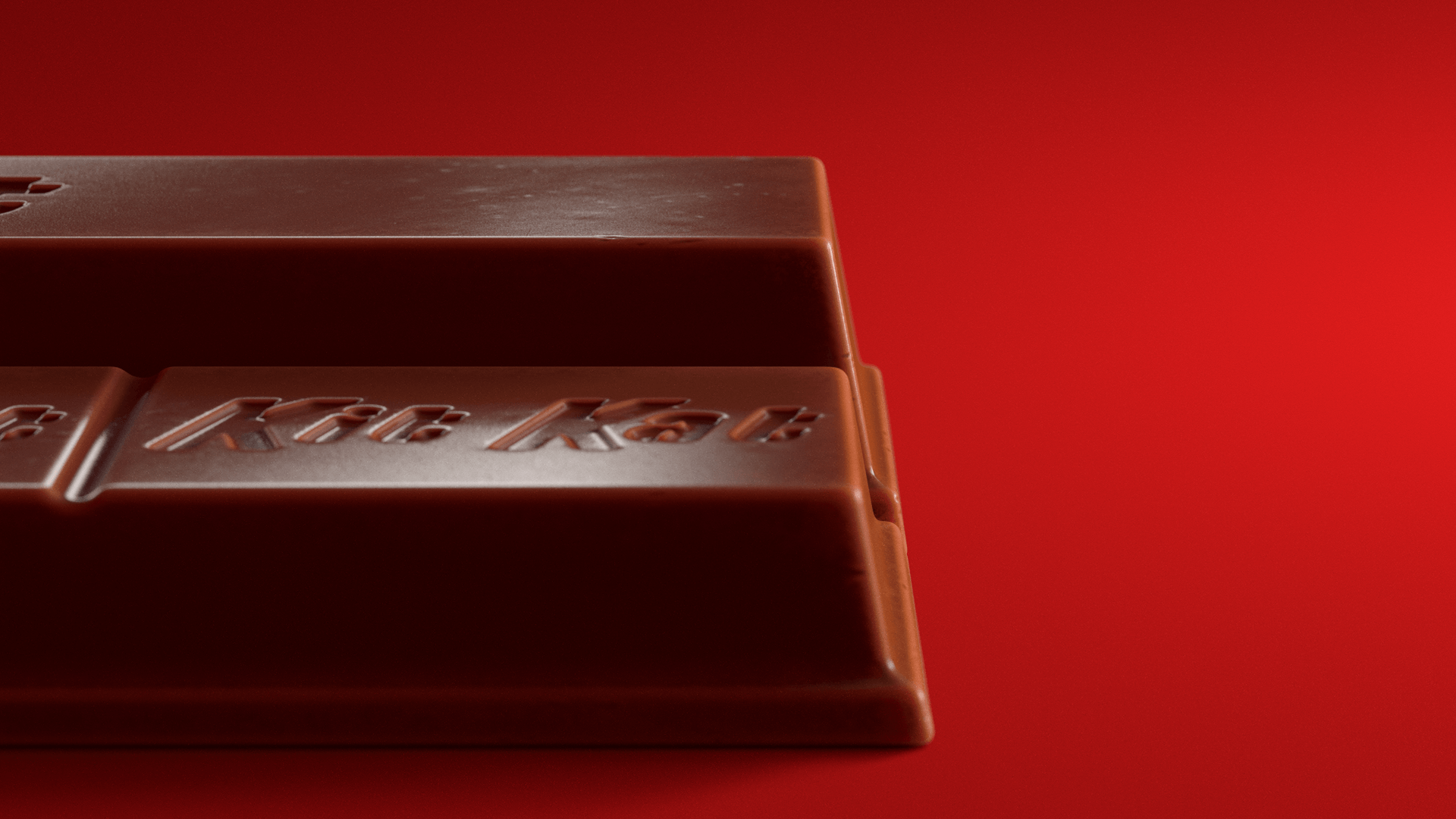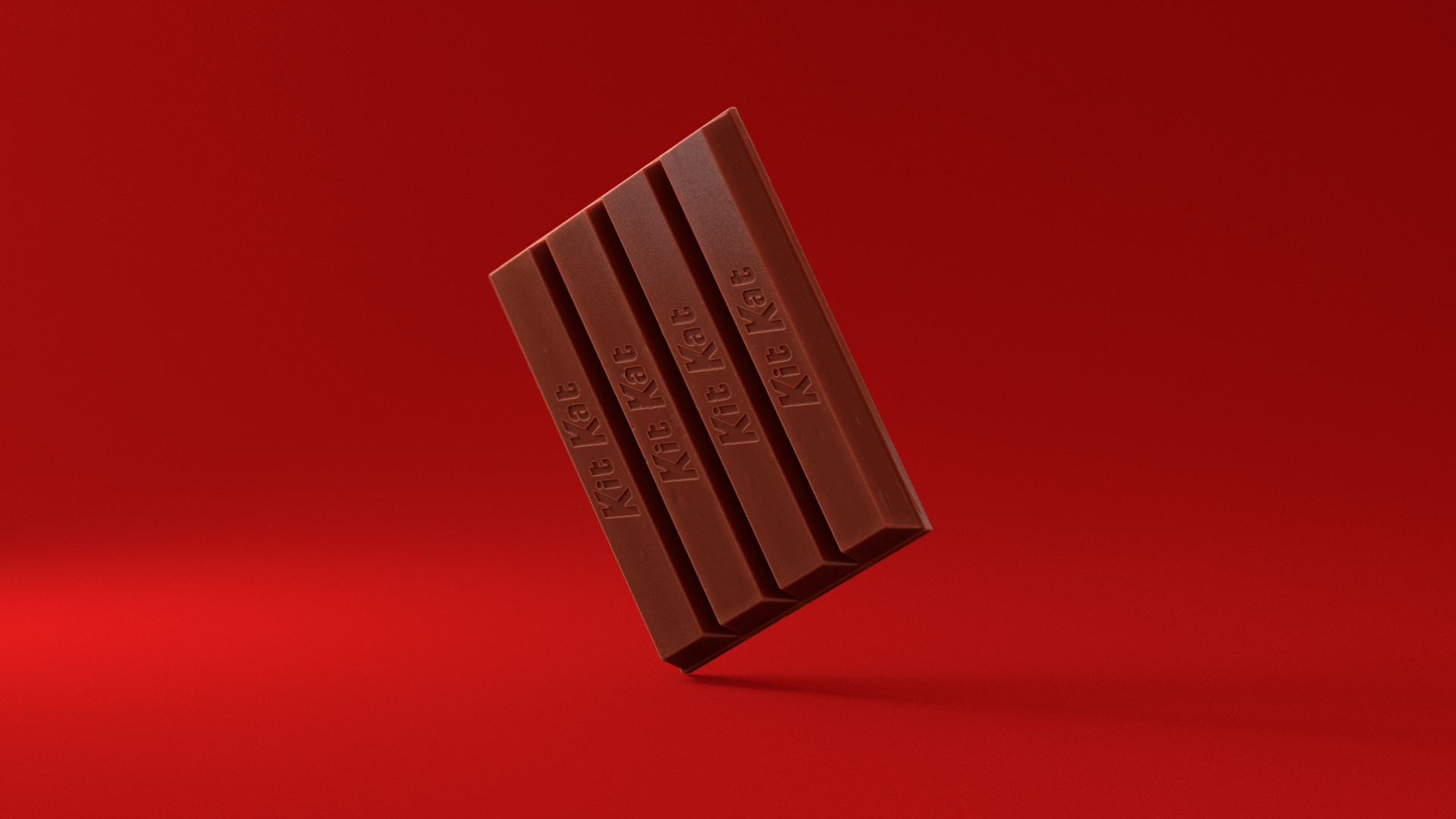 "You can see why we call'em Kit Kat THiNS"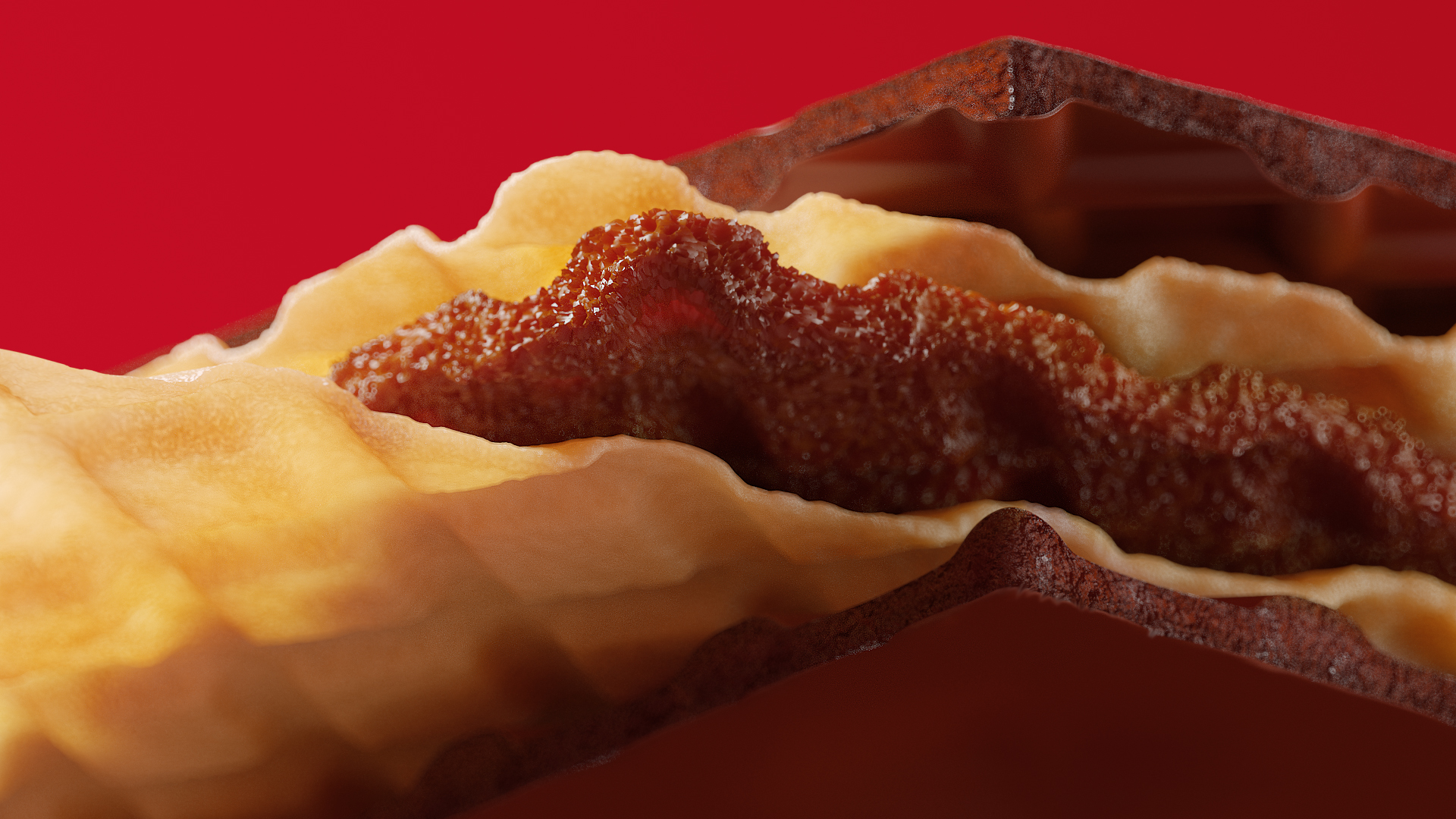 The wafer model changed significantly from the early stages to the very final version of the break shot.
In fact, during the production process, we considered several approaches: from 3D laser scanning to photogrammetry, but also optioning procedural modeling and traditional digital sculpting.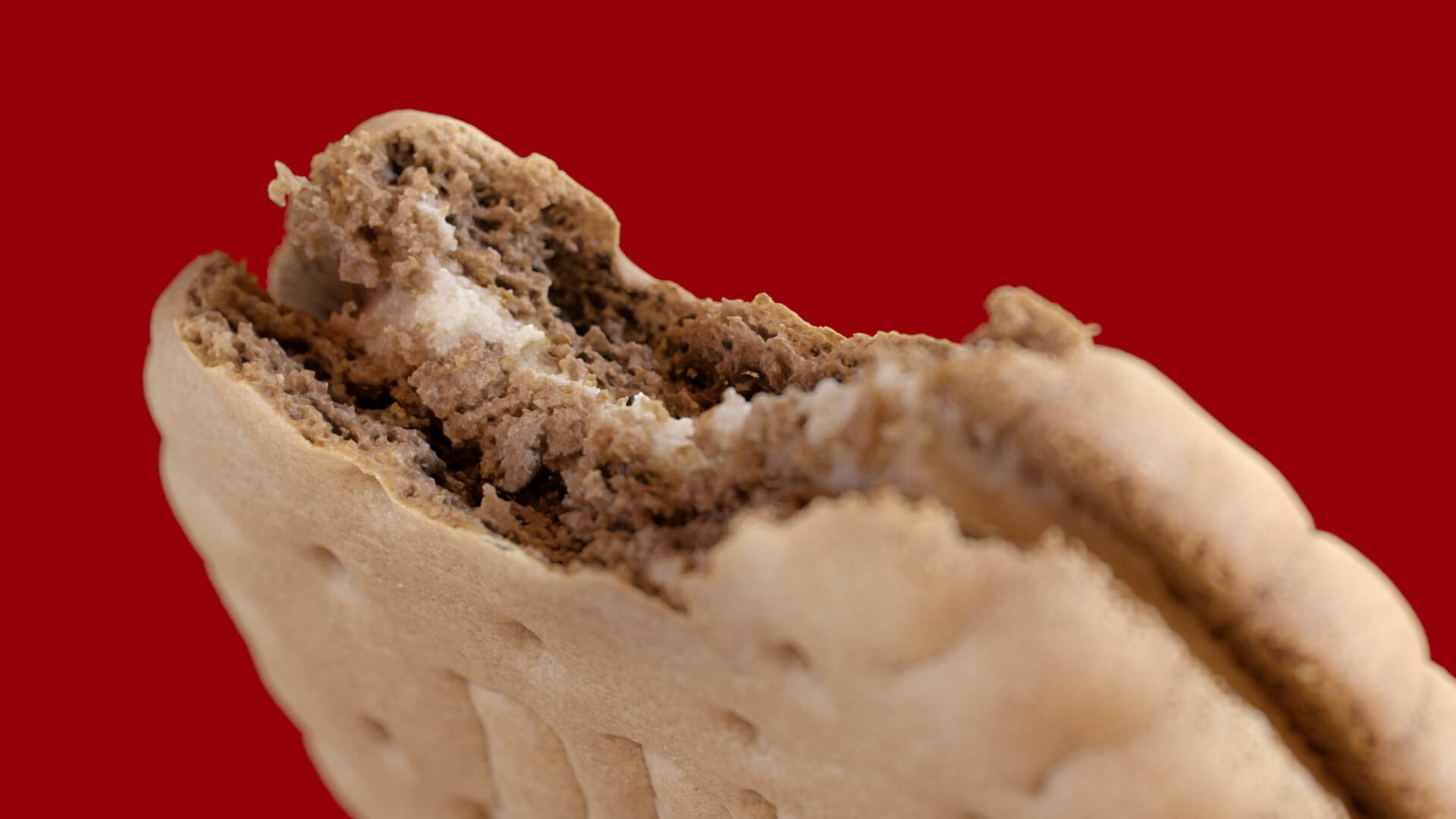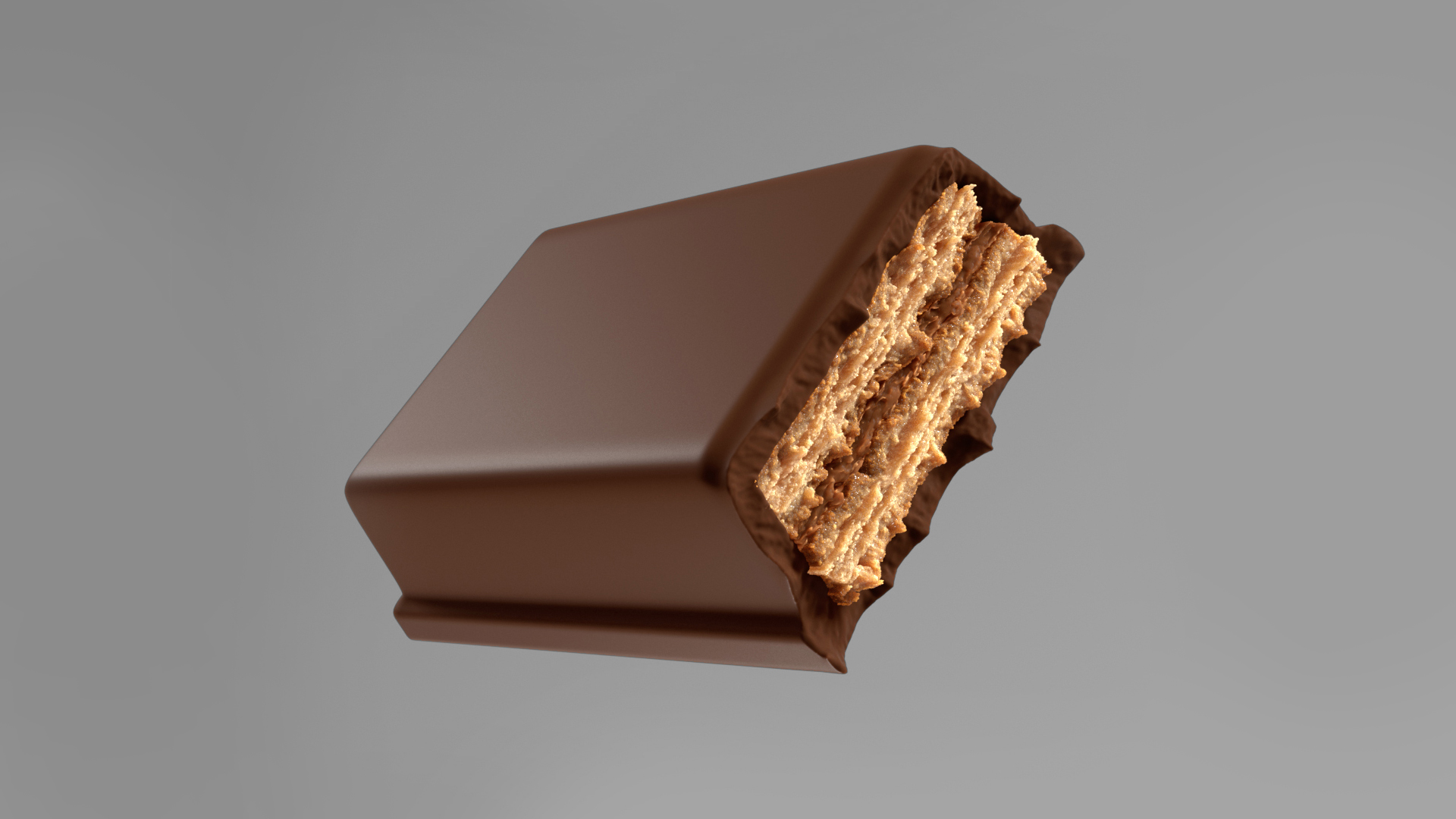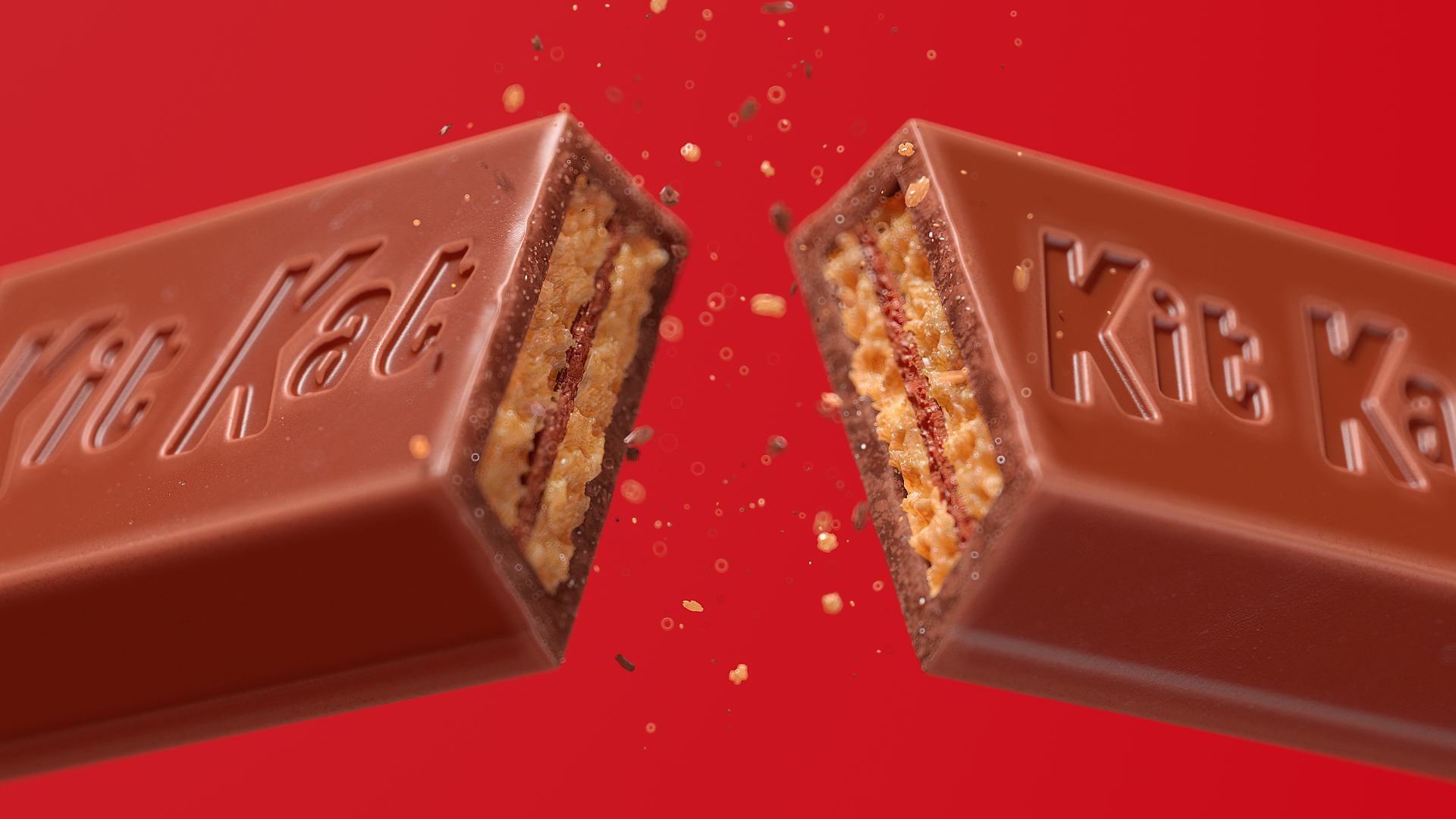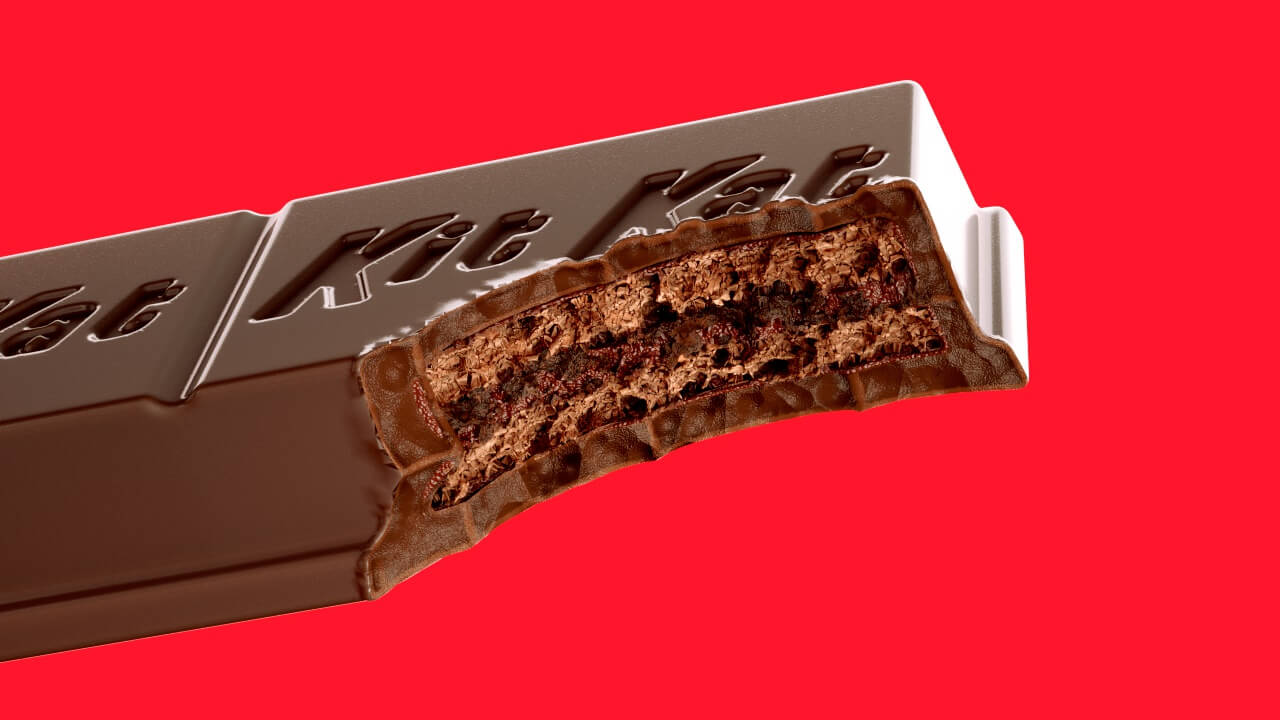 Direction
Ditroit
Creative Director
Salvatore Giunta
Design & Development
Matteo Nicoli
Claudio Gasparollo
Mantas Bardauskas
Andre Caputo
Martin Vokaty
Christian Cabiddu
Michael Marczewski
Enrico Albanese
Producer
Noemi Bugli
—
Audio
TVC: Butter
Process: Rejjie Snow — Purple Tuesday
Agent
Passion Paris
Executive Producer
Marion Vermogen
Marc Bodin-Joyeux
Line Producer
Antoine Daubert
Production Assistant
Rita Oliveira
—
Agency
Droga5
—
Client
KitKat